Revit cloud desktop: Collaboration in virtual teams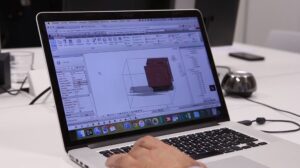 Effective collaboration in multi-disciplinary teams remains a challenge in civil engineering and construction disciplines. Especially when joint ventures or temporary projects across different countries must be quickly set up and modified.
Information Technology plays an important role here. Deploying infrastructure and managing workstations and servers is a time-consuming and devious process.
Rudi Van Thienen and Bart Vande Kerckhove both work for large architecture- and engineering firms and faced this kind of IT-related issues in early stages of those projects.
Early 2016 they tested a new cloud platform for AEC (Cloudalize GPU Desktop-as-a-Service) which is able to instantly deploy GPU-accelerated cloud desktops (virtual workstations) and (Revit) servers.
The virtual Revit workspaces are simply virtualized workstations that engineers can access on any device – including laptops, tablets, and thin clients – over an internet connection.
Advantages of using Revit cloud workstations
Rudi and Bart see advantages of using cloud based workstations with Revit
Deployment of workstations and Servers in minutes instead of weeks/months.
Pay-per-Use billing model gives financial flexibility when the number of engineers / partners change.
Higher performance on two levels:

Synchronization between servers and workstations in seconds instead of minutes (since they both reside in the cloud) allowing almost real-time collaboration.
More computing power, always evergreen, by adding virtual CPUs, virtual GPUs and virtual memory on demand.
See below for the video testimonial.
Test Revit or any other graphics-intensive application on a cloud-based workstation.