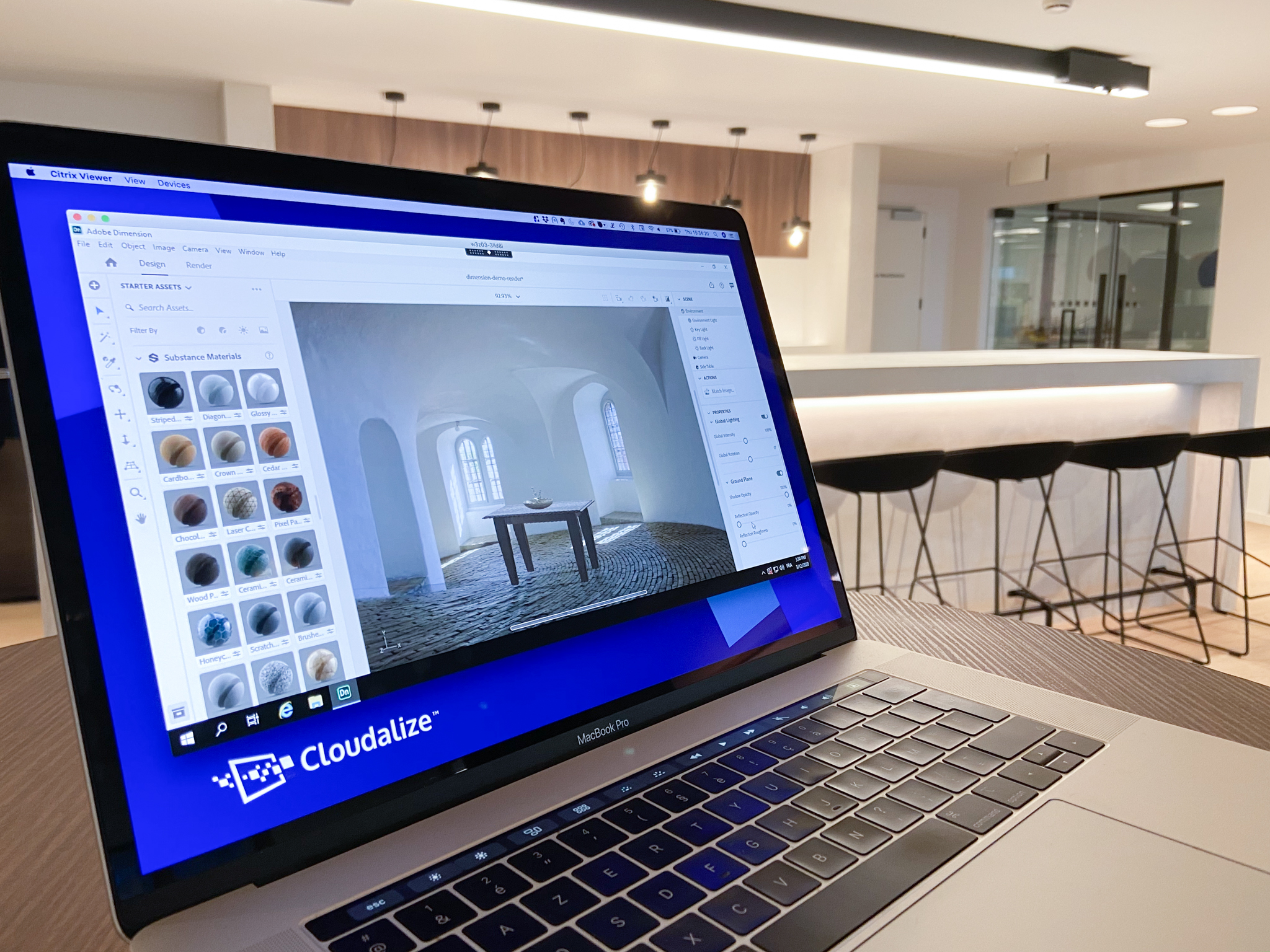 Running Adobe Creative suite on a macOS from the Cloud.
Transform your designs, imagery and photography to reach a global audience with Cloudalize's cloud solutions for media and entertainment.
Hassle-free Design & Rendering
Build deeper and meaningful relationships with your global audiences with visionary content, untouched workflows and innovative new services to the a growing media-hungry market.
Adobe Dimension running remotely in the Cloud. Cloudalize's Desktop-as-a-Service (DaaS) solution on macOS 
Best-in-Class Performance
Don't limit yourself! Cloudalize provides all the power and speed and more to run all multitude of creative suites in the office or remotely directly from the Cloud. Benchmarked to other better-known cloud solutions, Cloudalize comes out tops.
Eliminate the use of Windows emulators for your macOS or iOS devices thanks to the power of the Cloudalize platform. You can work remotely or at the office to access a pre-installed Windows desktop accessible directly from your preferred browser.
Cloudalize makes Machine Learning (ML) and Article Intelligence (AI) straightforward for you to gain deeper insights about your audience and market. Turn raw data into actionable data to improve your business processes and offering.
Design & Edit on the Cloud
Allow Cloudalize to release your inner Givenchy, Magritte or Scorsese! Cloudalize's GPU-powered technology brings the creative process into the digital age. Harness the power of our custom-built proprietary technology to run Adobe CC, Blender and more on the Cloud. Design on the go and take your creations anywhere as Cloudalize GPU-powered solution runs easily on your preferred OS.  
Discover the programs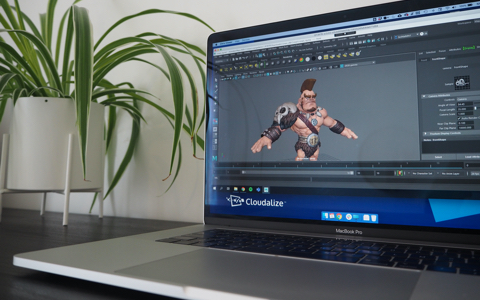 "We tested Cloudalize in multiple locations. The performance has far outstripped the more traditional remote desktops we were trying to use for 3D designs and general office synchronicity.

Marc Melviez

CEO of Luciad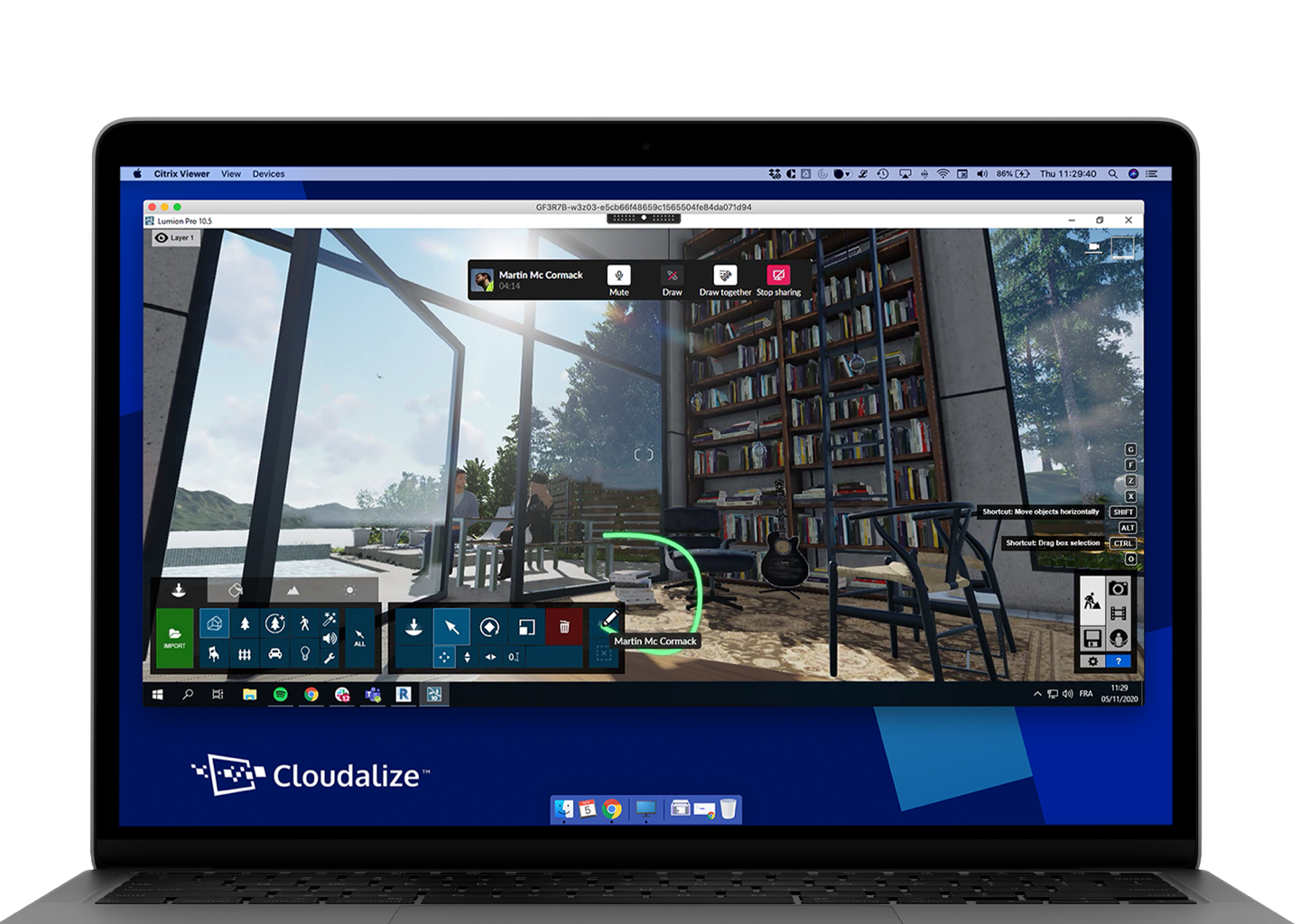 Video editing software running on Cloudalize's Desktop-as-a-Service