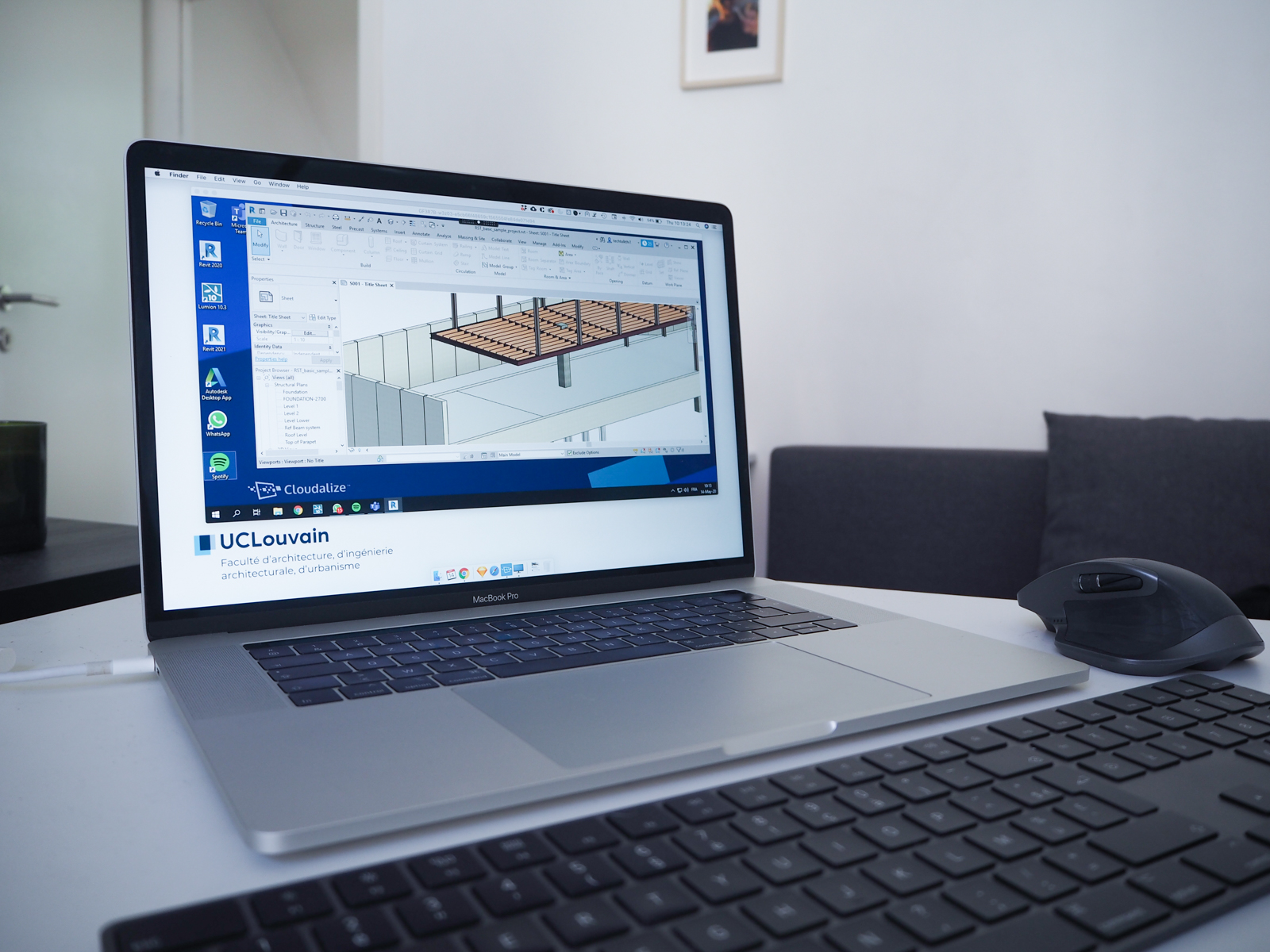 Clouldalize's Cloud Workstation solution running on a MacBook of an architectural student, UCLouvain
Bring education closer to your students and trainees by delivering quick and easy-to-access cloud classrooms and powerful productivity tools with Cloudalize's GPU-powered cloud platform
Educate & Train from the Cloud
The Cloudalize Cloud Platform enables a new educational experience. For educators and trainers, it provides a faster, secure, premium cloud for a budget-friendly price. Cloudalize is unique and our proprietary technology is powered by graphical processing units (GPU) which are 1,000 faster than the average CPU. What's more is that all this is directly available from the Cloud: either on demand or on-premises as Private GPU Cloud.
Our platform is delivered from SOC- and ISO-certified data centres. It is more cost-effective than virtual desktop infrastructure (VDI). There is no expensive hardware to purchase and a long and complicated for setup. If your institution wants to scale to meet future growth, Cloudalize does this in an incident. Unlike VDI, there will be no expensive hardware to buy or downtime to upgrade the systems. Capacity management on Cloudalize can be managed in an user-friendly UI portal.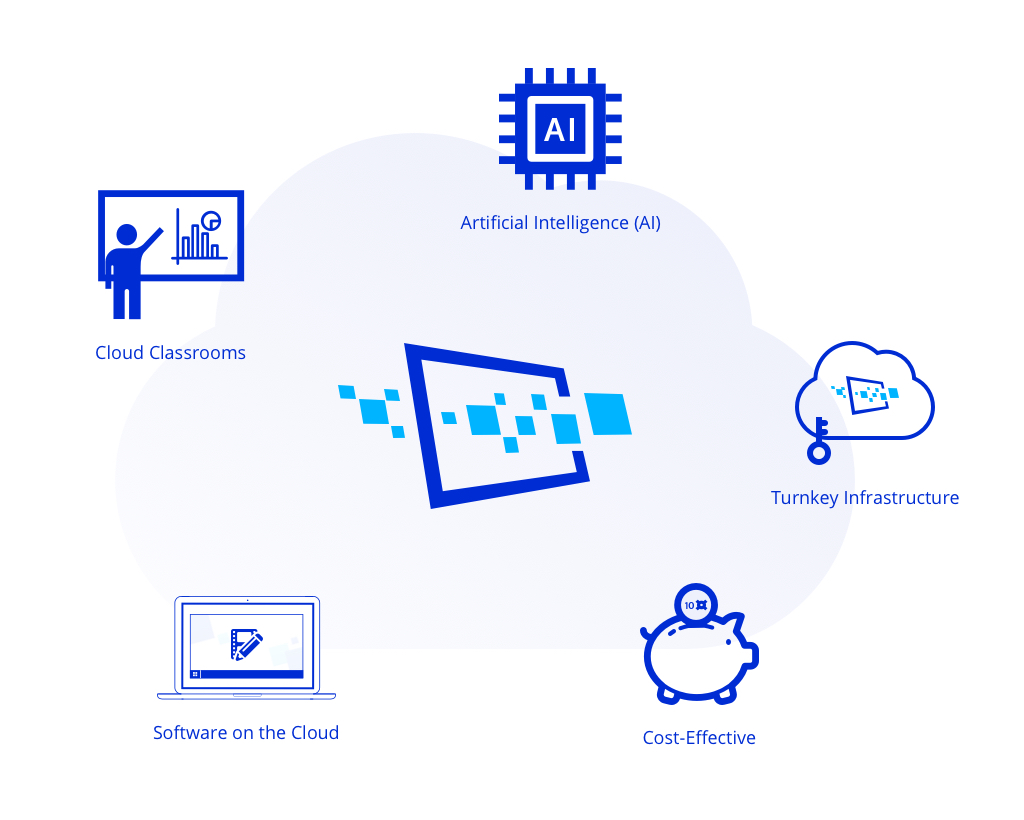 Cloudalize is flexible and tailors to your curriculum and educational needs. 
Cloud Workstations enable remote working and distance learning to everyone. They provide the greater processing power needed for specialised courses like CAD, FEA, BIM, video editing and 3D modelling. They are deployed easily by means of blueprint managed to all participants and students from an easy-to-use Admin Portal. 
Your IT remains in control, liaising with Cloudalize's expert team of cloud engineers to adjust, maintain and upgrade the system to adapt to your educational requirements. With our Kubernetes GPU Cloud too, researchers and Data Scientists gain a straightforward way of implementing Artificial Intelligence (AI) and Deep Learning (DL).
Adapt the Cloud to Your Educational Environment
Cloudalize's GPU-powered cloud is the ideal cloud solution for vocational, charter and independent schools. Embrace digital transformation from policy makers, enable cloud classrooms while controlling IT costs.
The Cloudalize Campus is the future vision of tertiary/higher-level education of the 2020s. Students have access to high-performance Cloud Workstations on which to study and follow course work for specialised programmes such as BIM and 3D modelling in engineering and architecture. 
Whether a small independent professional provider like K-BIM or a major regional player like Cadec Group, Cloudalize has the cloud solution to make your professional training courses a success.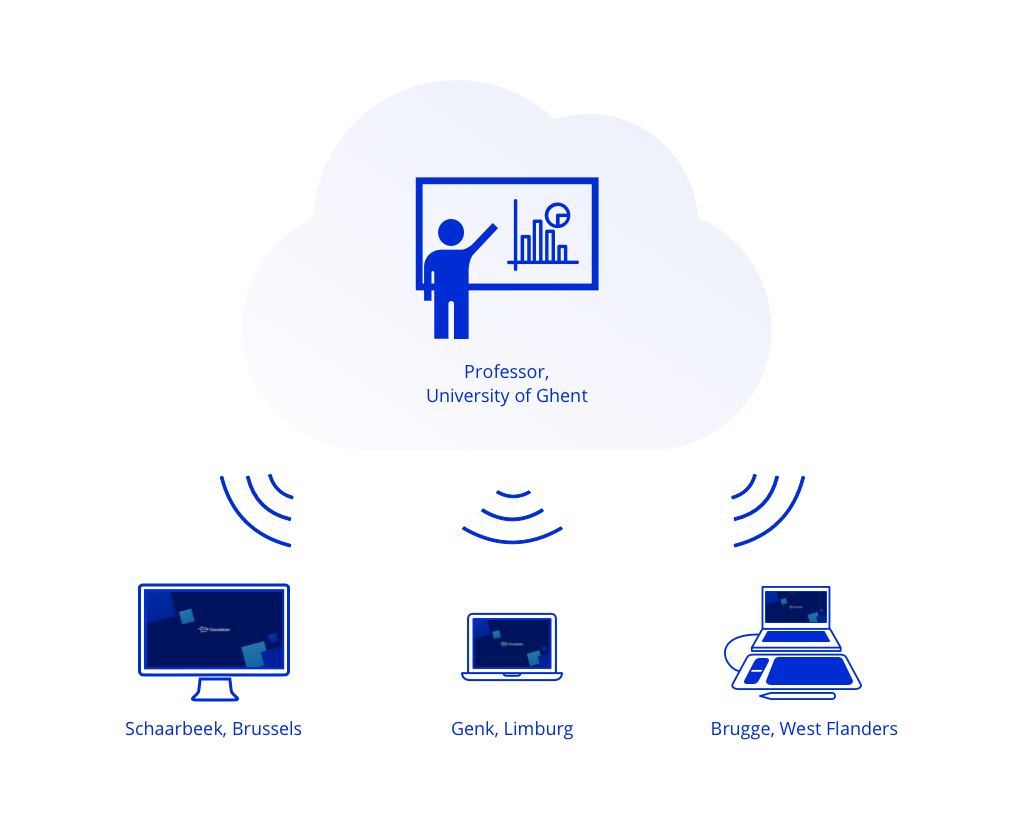 Cloudalize's GPU-powered technology goes beyond remote access. Our Cloudalize Workstation solution builds high-performance cloud classrooms for specialised courses. With Cloudalize, you can build standardised virtual computer labs for distance learning safely and remotely.
Our Cloud Workstations are accessible on any device from their preferred internet browser – MacBook, Laptop, Android or iPad – can enable high-quality remote learning for students and course participants.
Teachers, lecturers and instructors can tailor the solution to their curriculum. They have the ability create blueprints to roll out a suite of standardised Windows-powered virtual desktops for everyone. Capacity management is straightforward and can be done by the teacher or instructor themselves from the user-friendly Admin Portal.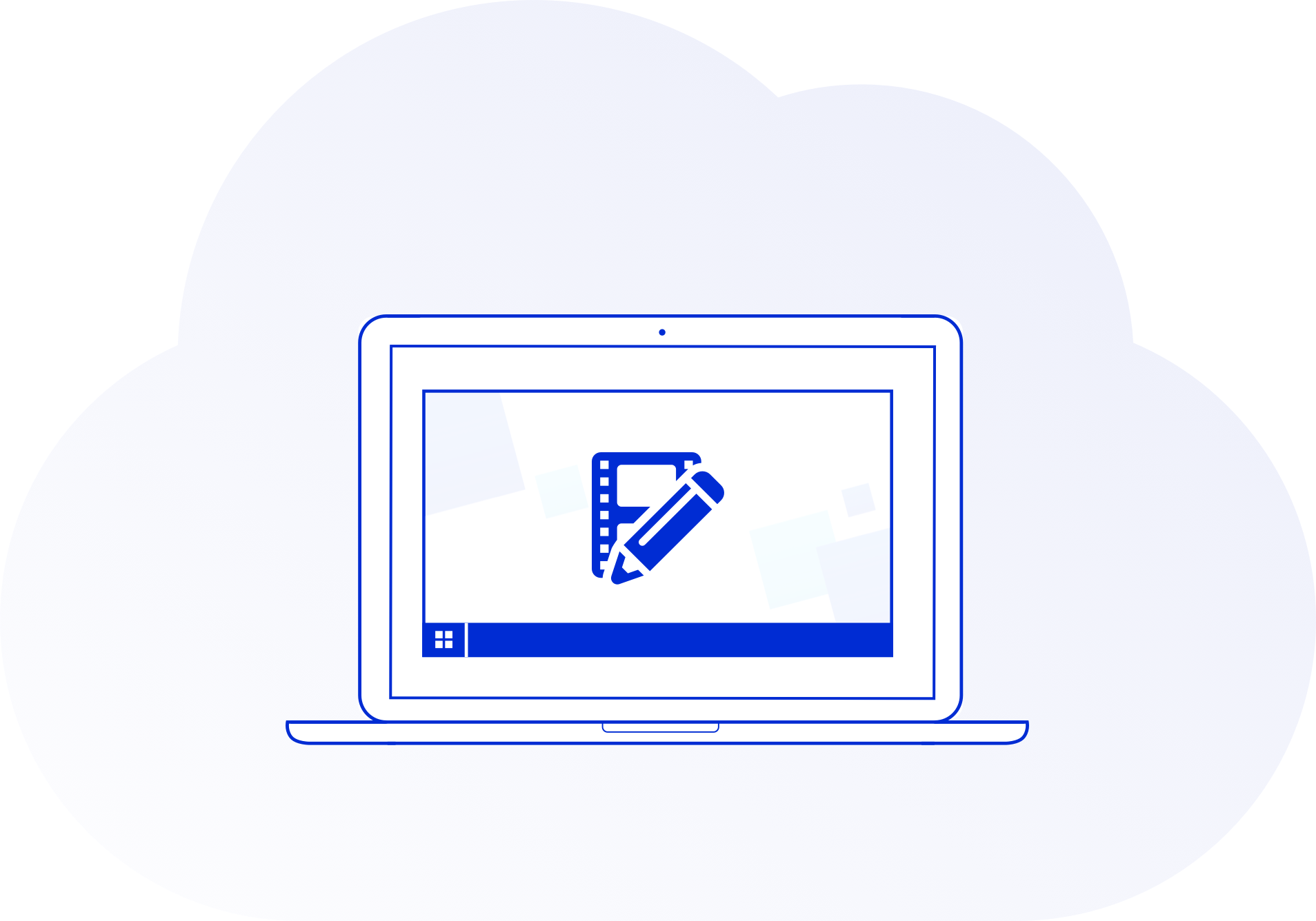 With Cloudalize's GPU-powered Cloud Workstations, your institution can deliver a better educational experience for highly-specialised courses. 3D modelling and rendering, graphical and video editing programs and more run smoother on our Cloud than on an average laptop or desktop computer.
Cloudalize is not limited to the classroom. Our cutting-edge technology is being used for extra-curricular activities in the school or university. Art and Design, electrical engineering, mathematical, film and graphic design clubs and societies are using Cloudalize to stay engaged, creative and collaborative.
Software on the Cloud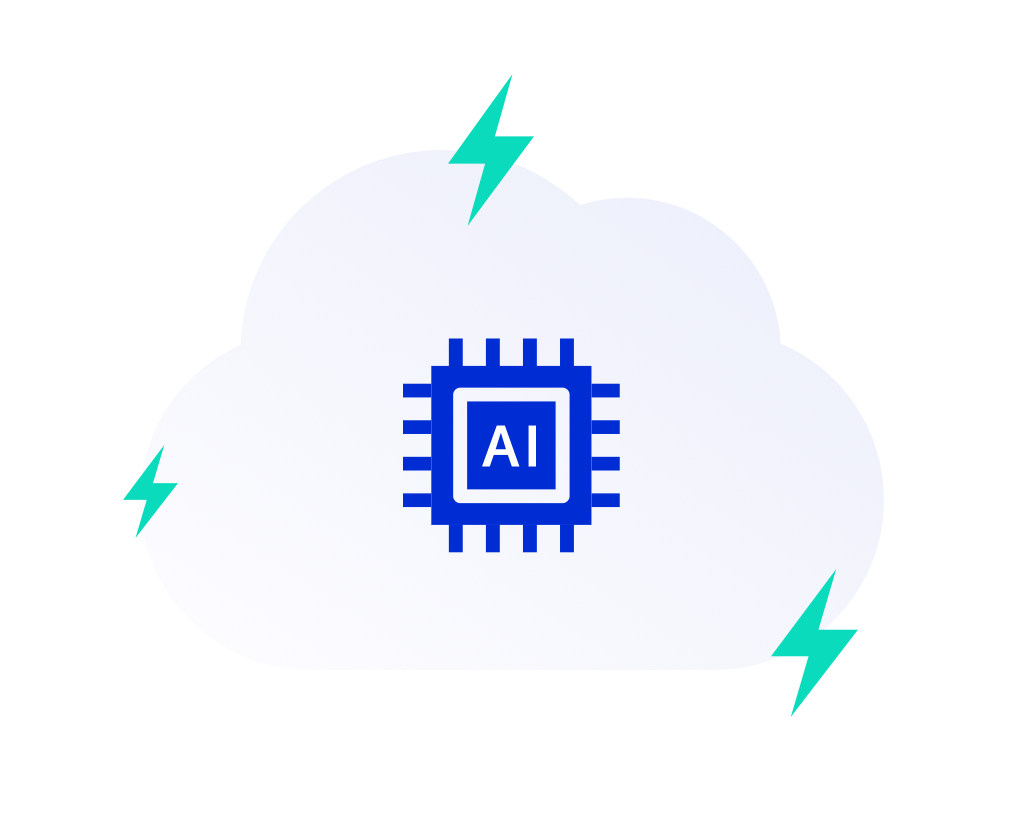 Artificial Intelligence (AI) for Education
Cloudalize's Kubernetes GPU Cloud solution Artificial Intelligence (AI) and Machine Learning (ML) for education. DevOps and Data Scientists can deploy flexible and modular services best suited to help your students and course participants succeed.
AI brings new opportunities to the world of education. AI can help educators adapt the curriculum to a pupils or students abilities. It can also fuel chatbots to help and guide students outside school hours. For educators and administrators, it can be leveraged to streamline tasks. At university level, Kubernetes GPU Cloud can be deployed to accelerate the complex workloads in scientific research and generative design for architectural, engineering and construction students.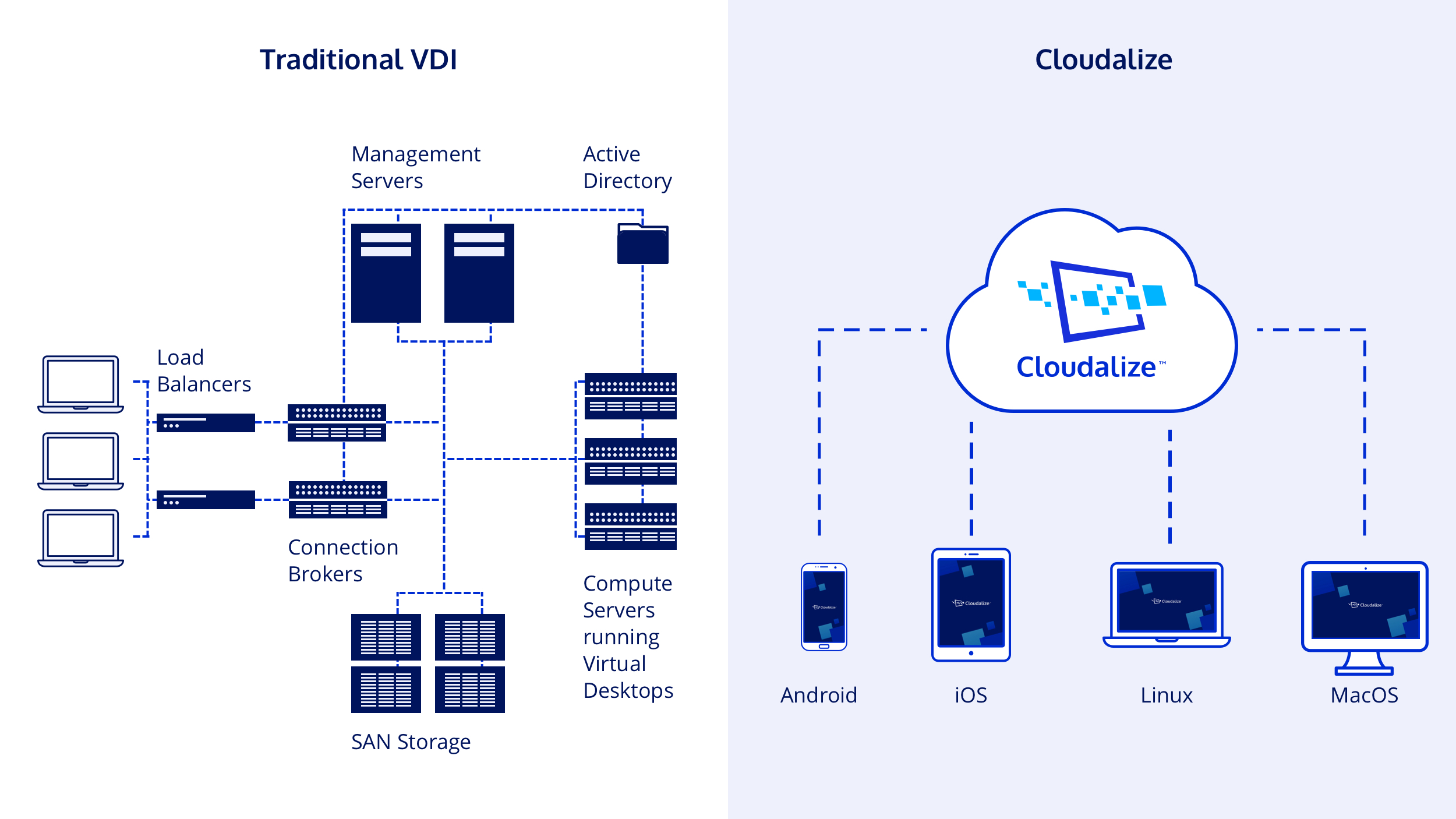 Cloudalize's GPU-powered solution is not a traditional virtual desktop instructure (VDI). It is a solution to be installed now to adapt to your future educational needs. Your IT team doesn't need to install Load vCenters, servers, SAN storage or other components to set up Cloudalize. Cloudalize is turnkey. It is ready and available now to use when you want it everywhere you want it.
Teachers and instructors have admin roles via standardised blueprints but your IT team remains in charge. They liaise with the Cloudalize team who built the system to maintain, manage and upgrade it as required now and into the future.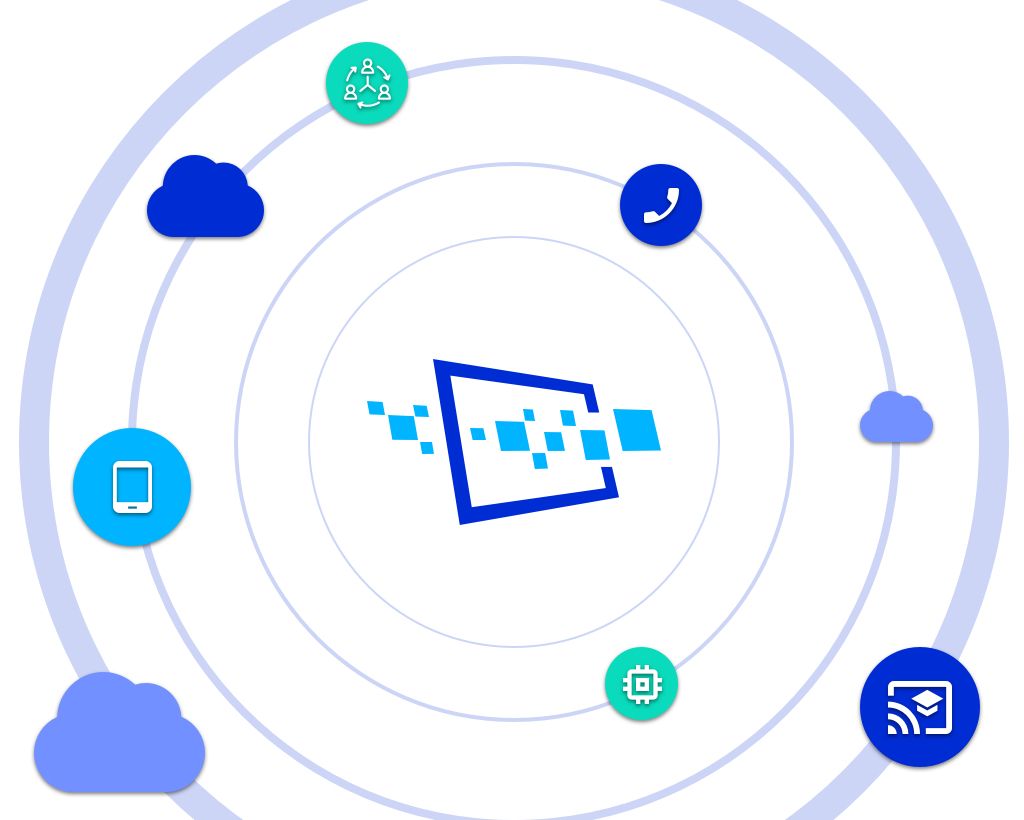 Digital Transformation in Education
Cloudalize makes digital transformation in education straightforward. The transition from the physical workstation to a Cloud Workstation is not big. Cloudalize's secure virtual desktops are built on Windows which is still the leading operating system (OS) globally.
With Cloudalize, you have a number of options to achieve digital transformation. Your institution can mitigate all your IT infrastructure to the Cloudalize Cloud. If you are a bigger institution, Cloudalize can install its technology in your institutions servers with Private GPU Cloud. This enables everyone to have the high-speed and graphical-performance of Cloudalize's cutting technology in-house.
Cost-effective & High-Performance Cloud for Education
Education funding is not uniform. Depending on where you live, it is funded by the town hall or provincial, regional or national governments. However, one thing is clear: Cloudalize has a solution for every budget. We have flexible pricing options to best cater for the individual needs of your curriculum and students.
With Cloudalize, you will not hire expensive third-party consultants to install the system. You deal directly with us to install must-have and high-performance cloud technology on a budget.
Leveraging Cloudalize's GPU-powered Cloud Workstation solution has boosted the digital transformation efforts of Oslo School of Architecture and Design (AHO) to better cater for students' need for consistent speed and performance while studying and doing project work.
Cloudalize's team has helped many companies around Europe and in North America to test, trial and implement BIM processes and workflows on our GPU-powered platform. Cloudalize is an end-to-end solution for BIM and it will help your firm to reach BIM maturity level 3 at the end of the process.
Download the Case Study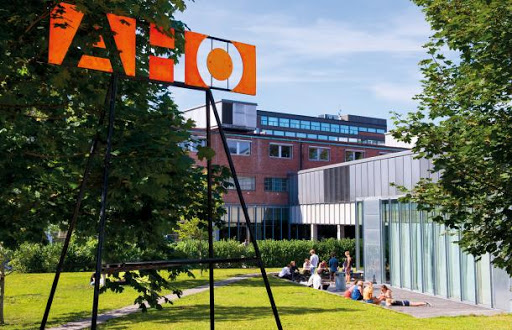 Oslo School of Architecture & Design (AHO), Oslo Campus, Norway