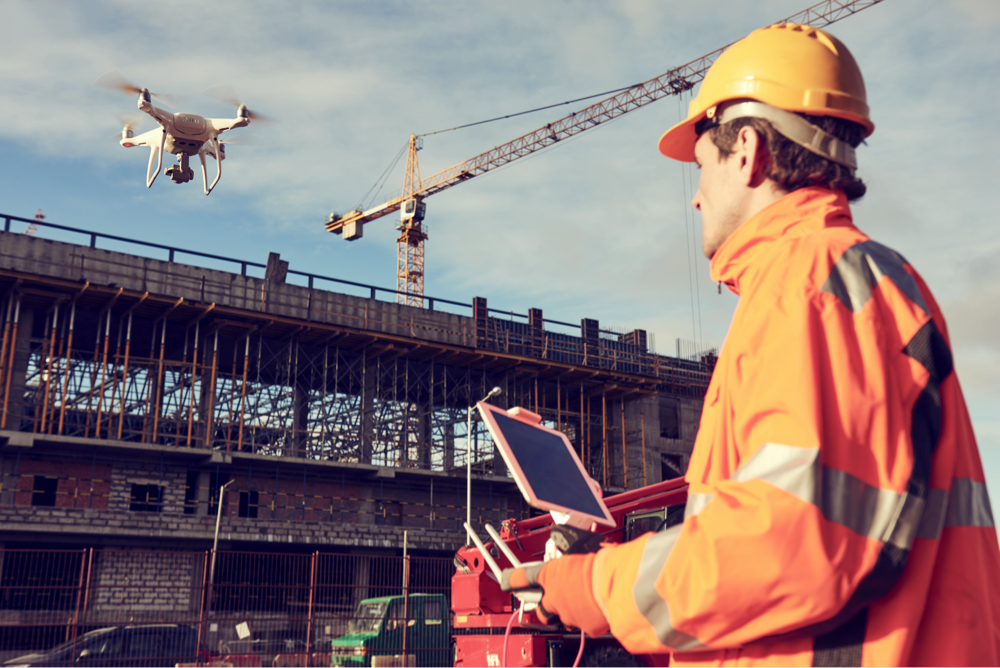 Construction worker using a drone to inspect a construction build on-site.
Create a modern and digital construction firm with Cloudalize's GPU-powered cloud technology.
Going digital is much more than BIM
Going digital in the construction industry goes a lot further than Building Information Modelling (BIM). Digitalisation and new processes in the construction industry are disrupting the traditional methods and thinking. These new technologies satisfy the demand to build better, faster and cheaper. Not only this,  they deliver the best quality outcome to your customer and contribute to the sustainability of your construction firm. 
New technologies are already being developed and deployed successfully in the construction industry. Robots and drones are used to conduct aerial surveys and internal 3D scans are undertaken before embarking on major renovation works. While, Artificial intelligence (AI)-powered motion sensors are used to increase on-site safety.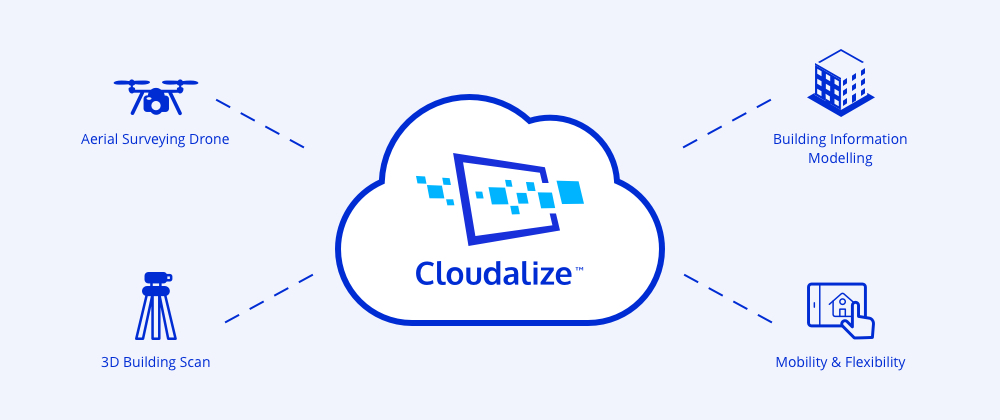 Cloudalize's GPU-powered technology unifies all your equipment, tools and data onto one secure cloud platform.
Cloudalize is the enterprise-ready solution for you. It links all your construction processes, tools and workflows together on the Cloud. Cloudalize has developed cutting-edge Cloud Workstations (DaaS) technology as well as Kubernetes for the construction industry. It provides on-demand availability when you need it and where you need it without direct active user management. Whether you need just a basic cloud or an on-premises solution, our expert team can tailor the solution to your construction needs allowing your company to progress on your digital journey and stay one step ahead of the competition.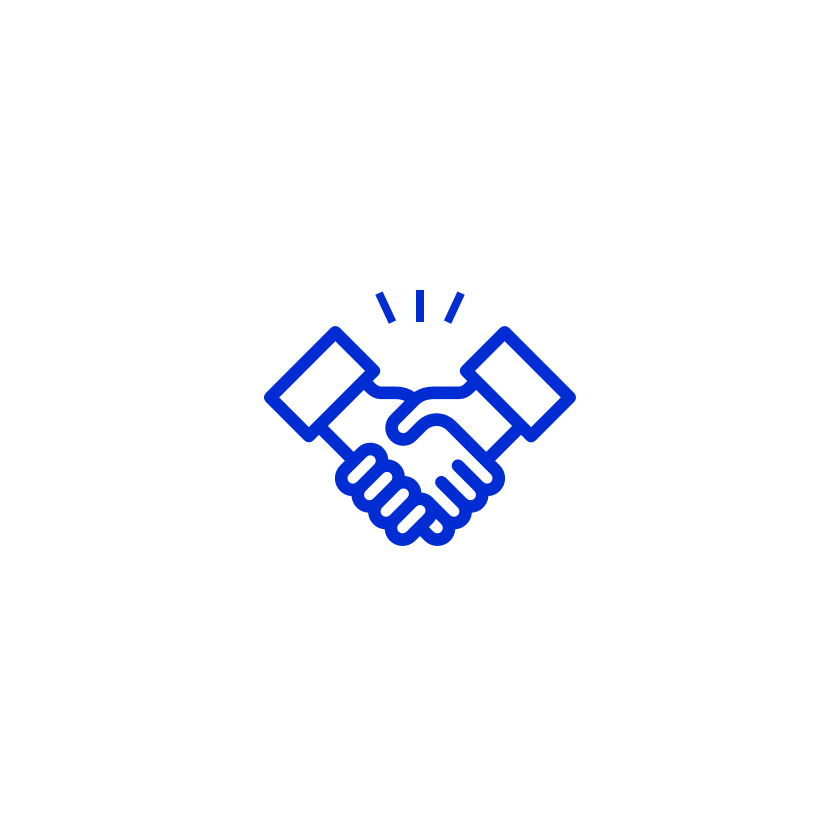 Straightforward Way to Go Digital
One of the challenges of construction firms is the lack of familiarity with cloud technology. However, you have trained employees with skills in many construction-based programs and applications running on Windows operating system (OS). Cloudalize makes it easy for everyone to make the digital transition. 
Cloudalize GPU-powered platform allows you to operate all your existing construction software and applications on your existing laptops and desktop computers. Our specialised Cloud Workstations (DaaS) launches in any leading internet browser from where they can access the digital office on the Cloud.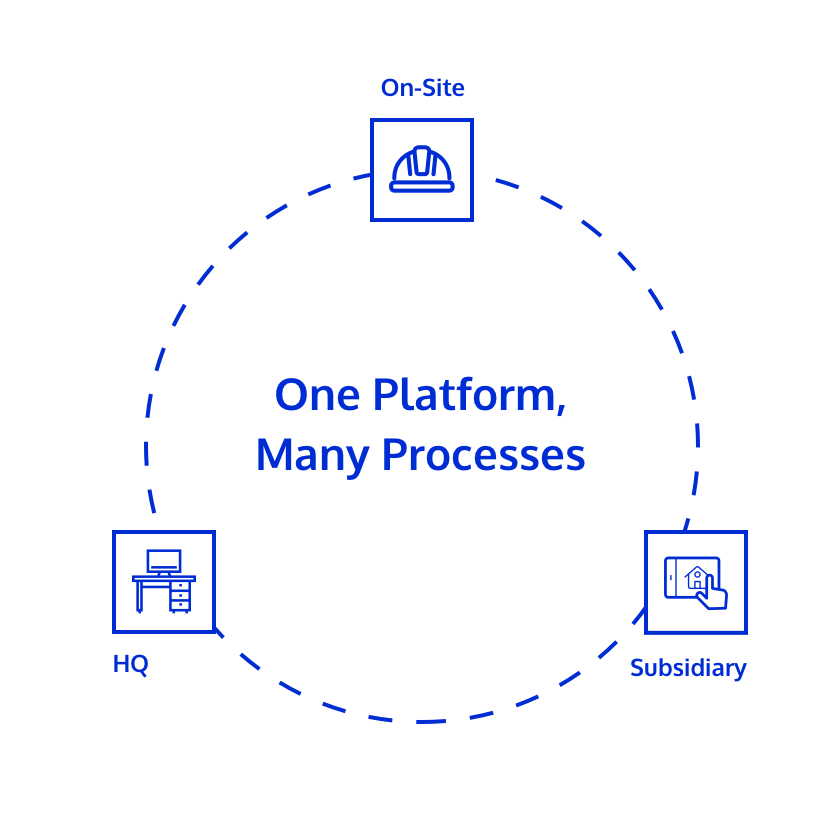 Standardisation of Processes
One of the biggest challenges for construction firms to go digital is standardisation of processes. Different departments and different teams which have developed independently with skilled workers using different workflows for on-site and off-site operations or teams in the different subsidiaries in multiple countries. 
Cloudalize's GPU-powered platform unifies construction teams, processes and workflows on the Cloud. It creates one single-digital environment from which all employees – whether in headquarters, on-site or in local subsidiaries – can work and run all their specialised software. Furthermore, Cloudalize creates a secure Single-Source-of-Truth (SSoT) where your skilled employees can access all the construction files, BIM models and archives in one place.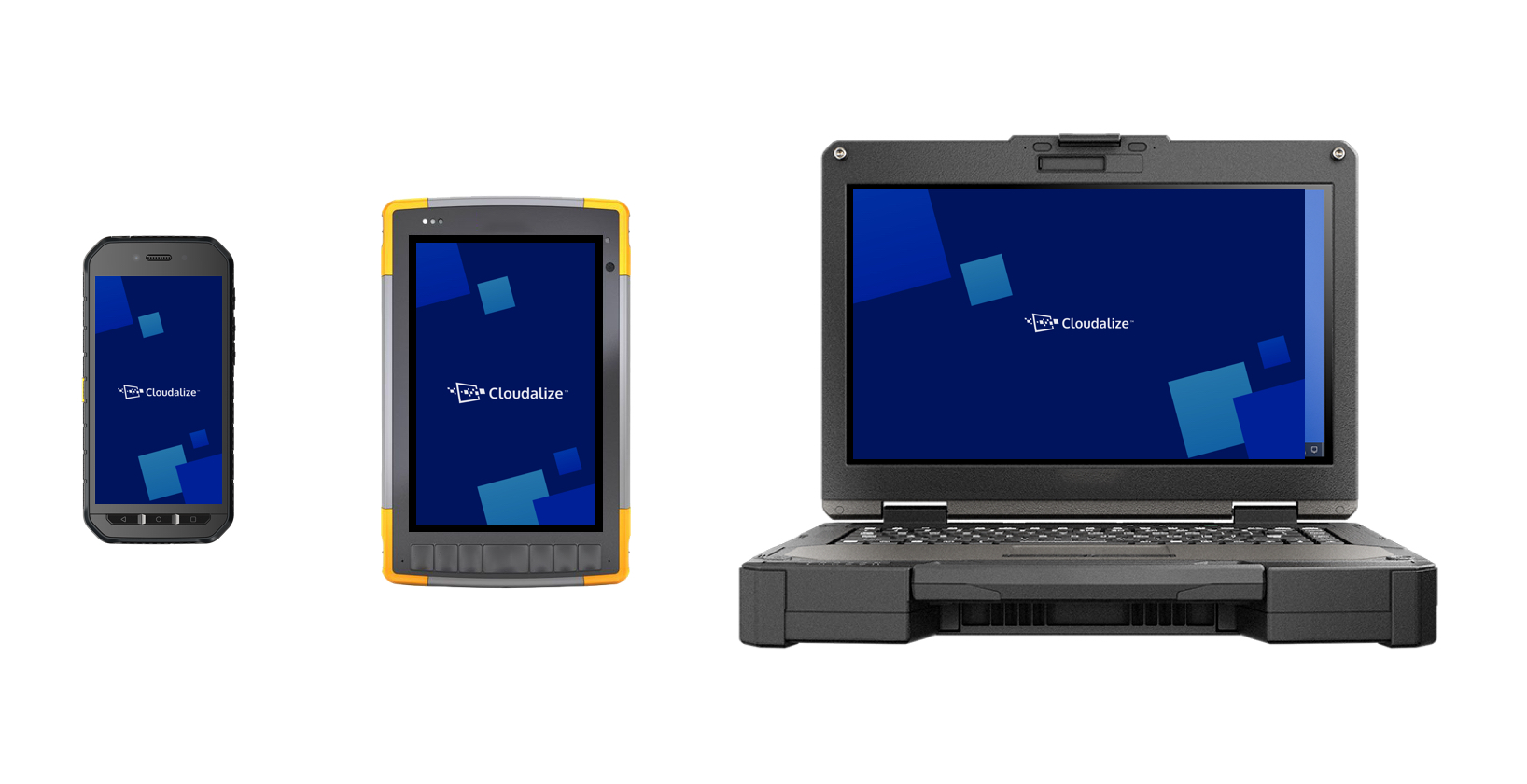 Work Anywhere from Any Device
Cloudalize's platform supports your company's Bring-Your-Own-Device (BYOD) policy for remote or mobile work. Your team can access Cloudalize as easy from Android, iPhone, iPad and MacBooks over Wi-Fi, 4G or 5G (where available).
Thanks to working with Cloudalize's GPU-powered platform, your construction teams have new found flexibility and mobility. Everything is on our own custom-built and secure Cloud. They have access to all the construction projects, software and more safely and securely from any device on our Cloud Workstations (DaaS) solution.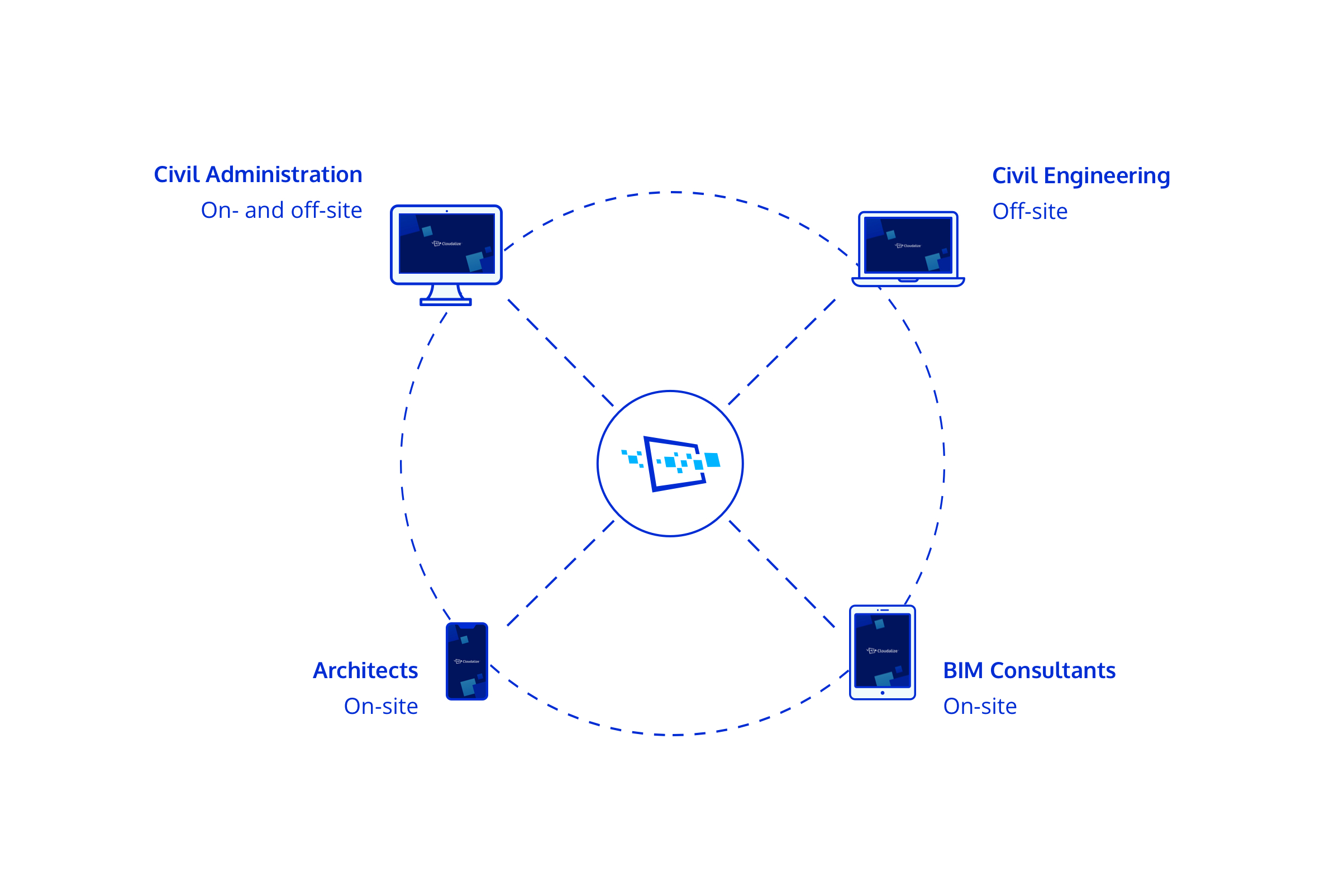 Greater Real-Time Collaboration
Cloudalize's GPU-powered policy helps construction teams to work closer together. Give feedback, share ideas and liaise with ongoing project developments and design changes all from the super secure custom-built cloud. Cloudalize promotes inter-connectivity between devices and teams because our platform standardises processes and makes it easy for your workers. 
What's more is that Cloudalize's GPU-powered platform is not restricted to your team members. Access can be easily shared with other stakeholders from third-party contractors, the municipal project coordinator and the client. Cloudalize gives full-access control of the project data to a delegated person. This person grants access to the project data, files or archive depending on the person's role, discipline or expertise. This ensures that everyone is up-to-date and there is real-time collaboration.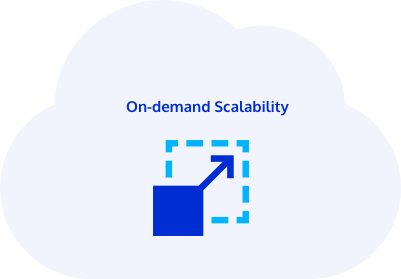 On-demand Scalable Resources
Cloudalize is elastic and gives you the power to scale up or down the provision of resources according to your needs. For example, a new project requires an additional 50 users, Cloudalize can quickly scale up to meet the new demand even from third-parties. With Cloudalize, you eliminate the acquisition, installation and maintenance of virtual design infrastructure (VDI). Thus, the provision of extra resources happens in hours with Cloudalize rather than weeks with traditional IT solutions. Cloudalize flexible multi-tenant infrastructure accommodates many users and applications on-demand when needed.
Building Information Modelling (BIM)
Going digital of construction cannot be without Building Information Modelling (BIM). Fortunately, Cloudalize's GPU-powered platform is BIM-ready! By choosing Cloudalize as your strategic technological partner, Cloudalize will help you to navigate your way to BIM greatness. 
Cloudalize's cloud solutions has helped many companies around Europe and in North America to test, trial and implement BIM processes and workflows on our GPU-powered platform. Cloudalize is solution for BIM and it will help your firm to reach BIM maturity level 3 at the end of the process.
Find out more about BIM on Cloudalize