Design on the Cloud and more with Cloudalize's best-in-class GPU-powered solutions for your architectural practice. 
A Cloud Platform for Architects & Urban Planners
Cloudalize understands the challenges of architectural practices today. Greater urbanisation, an aging population and sustainability are demands of the modern client. But what about the future? Moving to BIM, implementing IoT and mixed reality are all part of digital transformation in the architectural sector. This requires designing new types of buildings, transforming communication methods and being more agile. 
Cloudalize has the perfect all-in-one cloud solution for architects and urban planners. It supports data-driven design, boosts creativity, brings efficiencies and engages clients better. Cloud Workstation (DaaS) allows you to design on the Cloud in confidence. It gives you the ability to log into your own digital office on our custom-built cloud from where you can use all your preferred applications such as Revit, Lumion, SketchUp and more on the Cloud.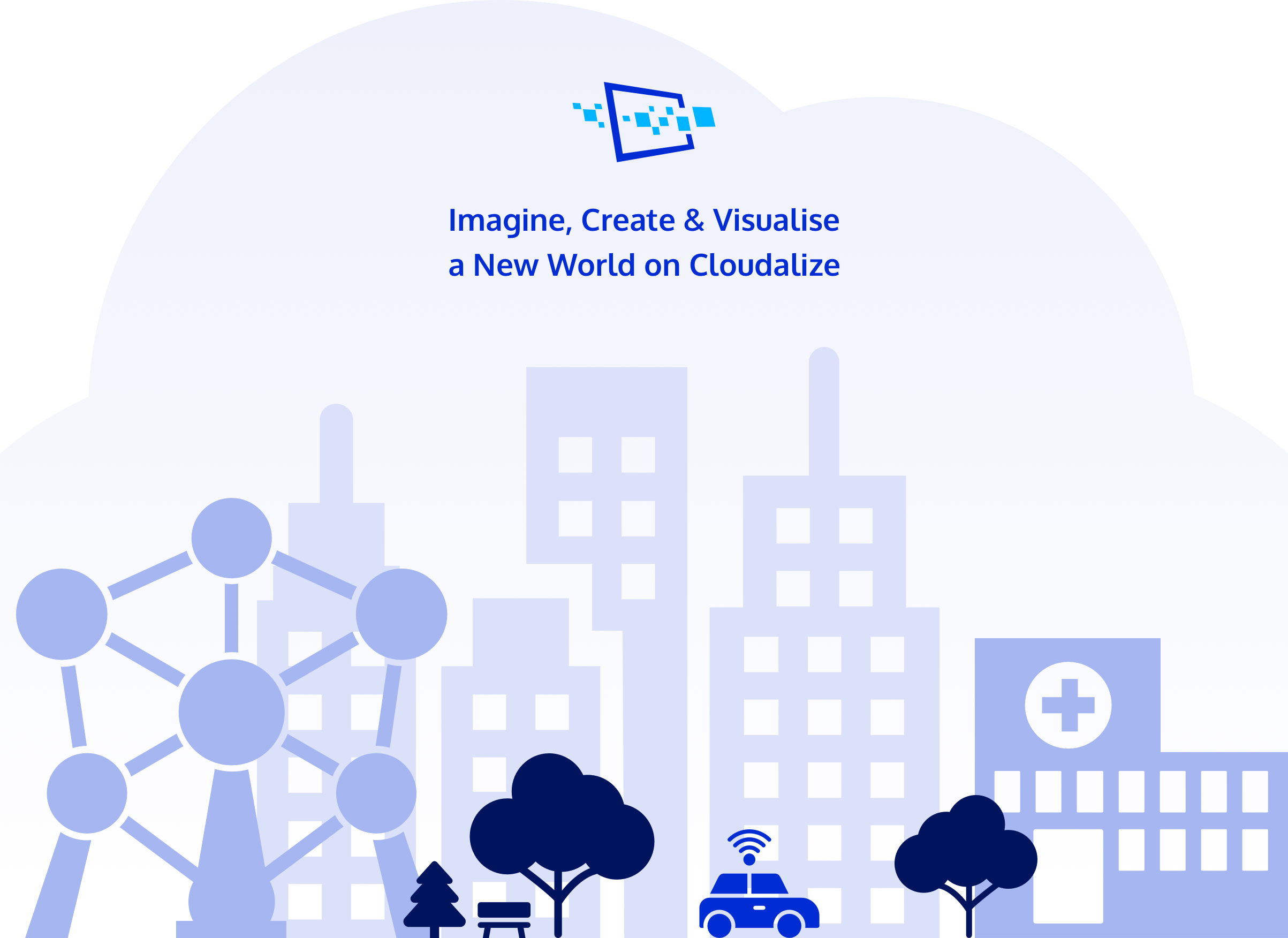 Cloud Workstations (DaaS) promote your firms digital transition to Bring-Your-Own-Device (BYOD) as you can use the workstations from any device. Kubernetes GPU Cloud enables you to implement Artificial Intelligence (AI), Machine Learning (ML) and data-driven design tools. 
What makes Cloudalize special is our cutting-edge technology. It offers best-in-class technology powered by the latest in graphical-processing units (GPU). It is exclusively for the use of our customers meaning your practice. This does not mean that it is expensive. Our solutions can be tailor-made to any budget.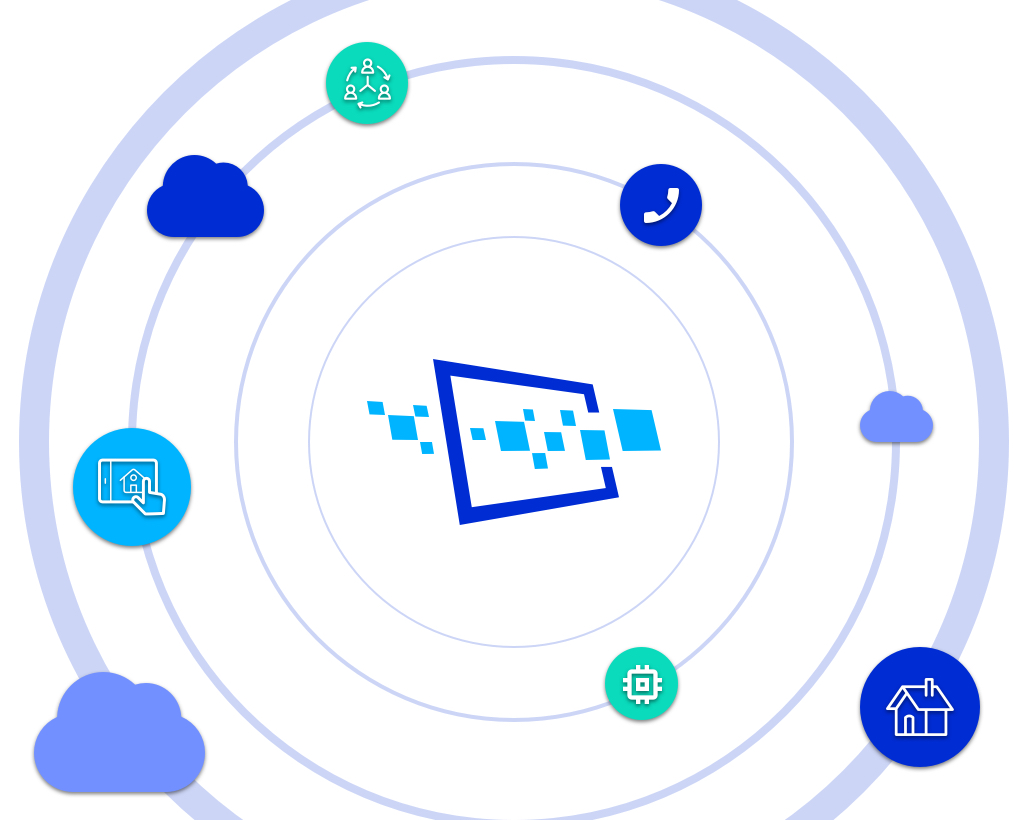 Digital Transformation for Architects 
Architectural practices have identified the biggest challenge to digital transformation is the lack of skills. Cloudalize's GPU-powered solutions bridge the gap to make digital transformation a success for architects and urban planners.
With our Cloud Workstations (DaaS) solution, architects and urban planners have a supercharged digital office on which they operate architectural tools and applications in the Cloud. While our Kubernetes GPU Cloud is a straightforward way to enable your practice to have Artificial Intelligence (AI).
While our cloud platform enables Building Information Modelling (BIM) for architects and urban planners. On the platform, you have the infrastructure and collaborative sharing possibilities with key features like capacity management to make any BIM implementation a success.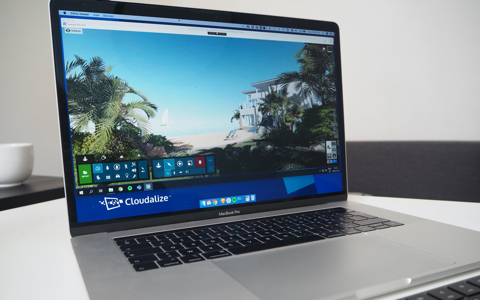 Architectural Software on the Cloud
Cloudalize's GPU-powered solution marries your architectural masterpieces with the latest cutting-edge technology on the Cloud. You can design on the Cloud with our Cloud Workstations (DaaS) offers architects and urban planners the high-speed and graphical performance to run Lumion, Revit, Enscape and more on the Cloud. It enables you to design from anywhere on any device at any time you choose.
Please note that Cloudalize does not supply third-party software licences.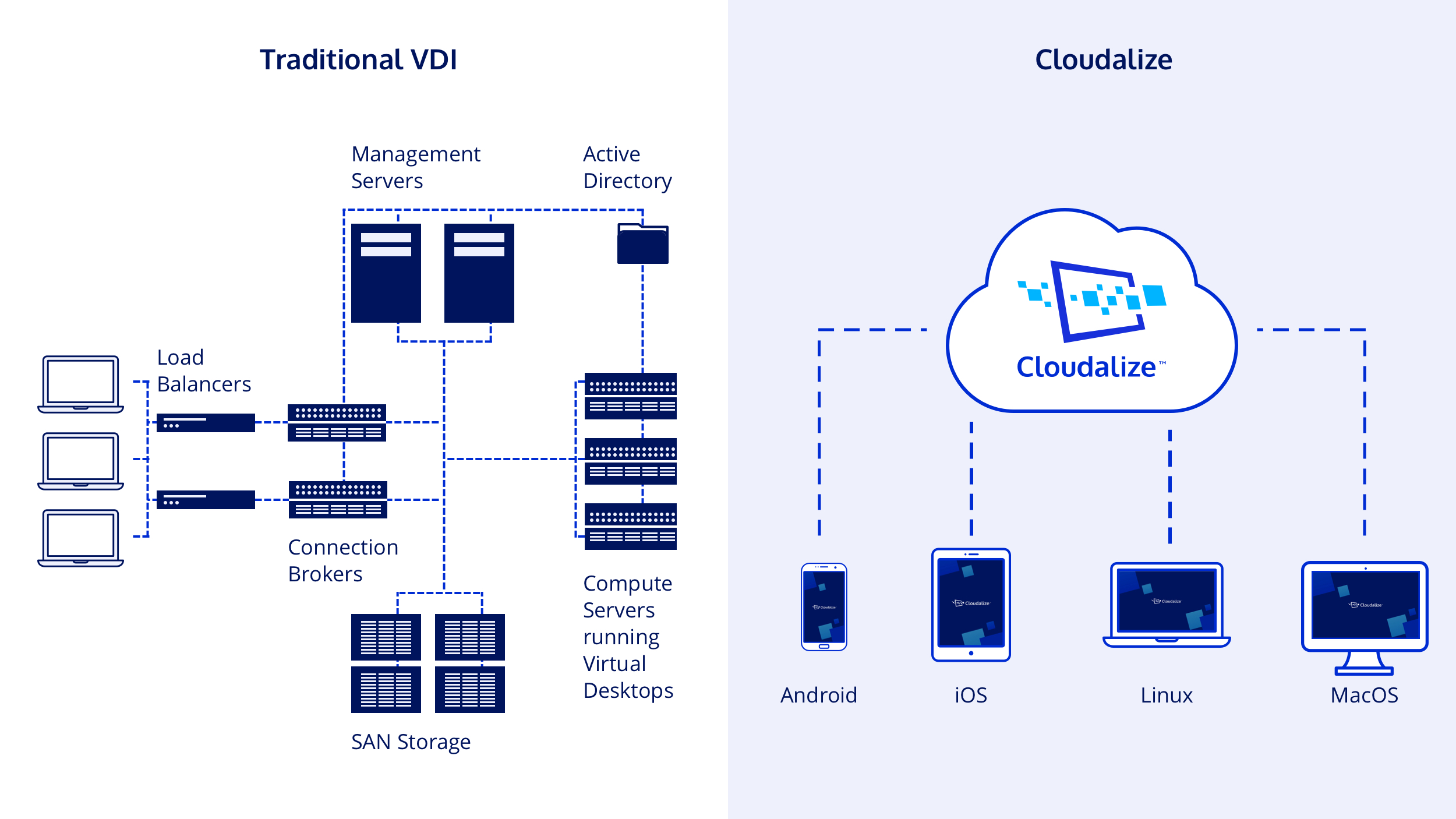 Cloudalize's GPU-powered solution is not traditional. Your architectural practice will not have to invest in Load vCenters, servers or SAN storage to achieve remote working. Nor will your practice need to invest in a set of new laptops and machines to set up and standardise. Cloudalize is turnkey. It is ready and available when you want it and everywhere you want it. You don't have to standardise, we do that so you have the same high-specifications for everyone. 
If you have a small team of architects, you have the ability to offload all IT to Cloudalize who will manage, maintain and upgrade the systems required. For a larger practice, you can benefit in-house from GPU power with our Private GPU Cloud solution. The Cloudalize team installs the Cloudalize GPU-powered platform on your severs and away we go!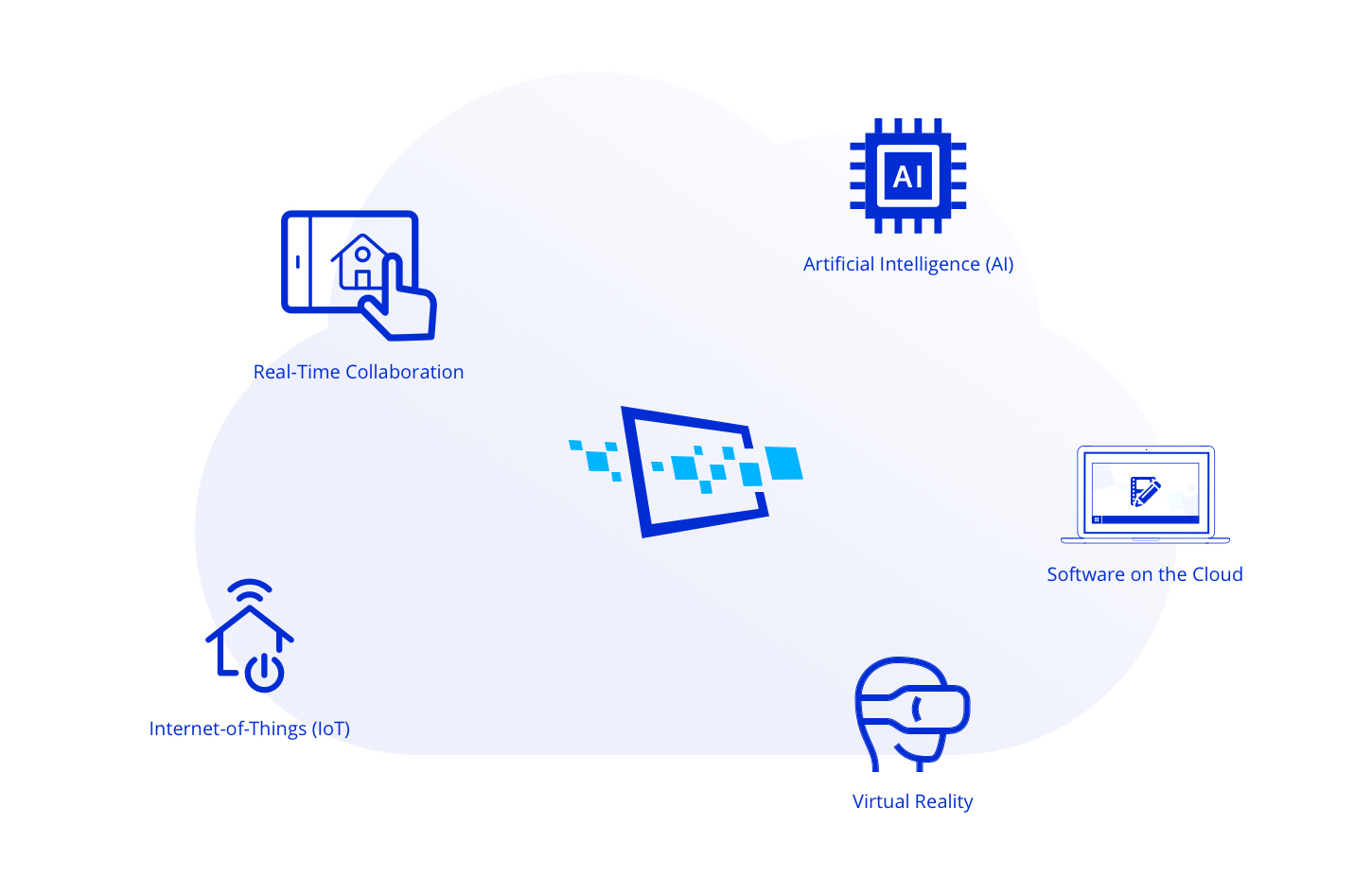 All-in-One Cloud for Architecture
As architects and urban planners, you have to adapt quickly to the client and market demands. You need a cloud solution which is flexible, mobile and will meet the challenges of the future. With Cloud Workstations (DaaS), your practice can become data-driven and upgrade to being AI-enabled with our Kubernetes GPU Cloud. Kubernetes GPU Cloud gives your practice greater scoop for innovation, design and creativity.
You can begin to exploit the possibilities of parametric design and how people and the surrounding environment will integrate with your building design. Kubernetes GPU Cloud facilitates running work loads to analyse data models, interpret the environment. To meet the future expectations of architects and urban planners, Cloudalize is currently developing a VR and an App-streaming solution.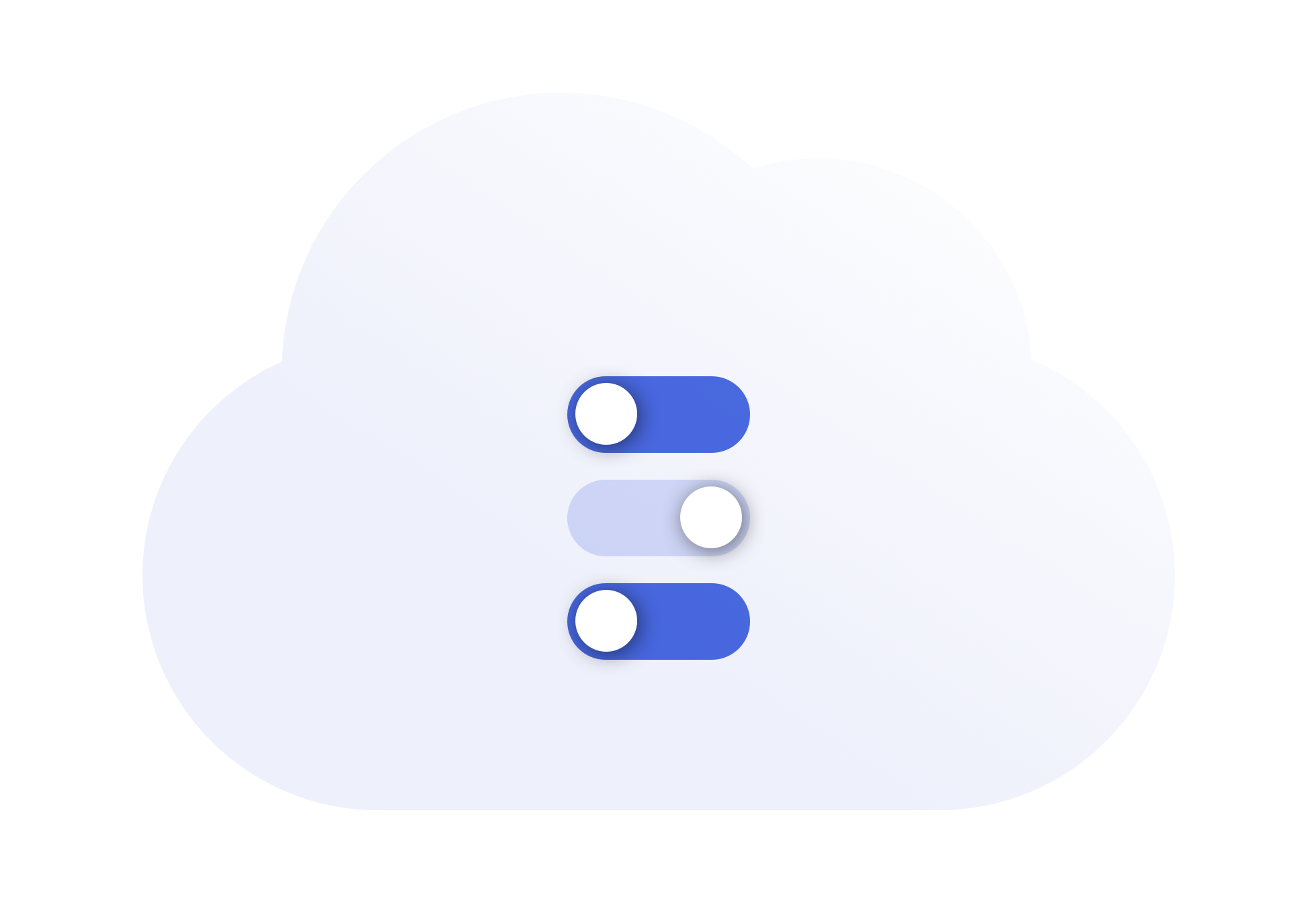 Tailor-made to Your Budget
Focusing on cost means that you miss the opportunity to innovate. Cloudalize's GPU-powered cloud platform is a cost-effective wave of going digital for any architectural practice. You can pick and choose what you want according to your specific needs and just pay for that. The price agreed at the beginning is the price paid. 
Cloudalize offers a bespoke service. When your practice chooses us, you receive a better service and best-in-class GPU power which will power you into the future. Help and support is included from the people who actually build and maintain the infrastructure. Unlike bigger competitors, the resources used are not shared with anyone else.  Ultimately, you will save money because you will not have to buy and set up multiple supercharged laptops or a VDI.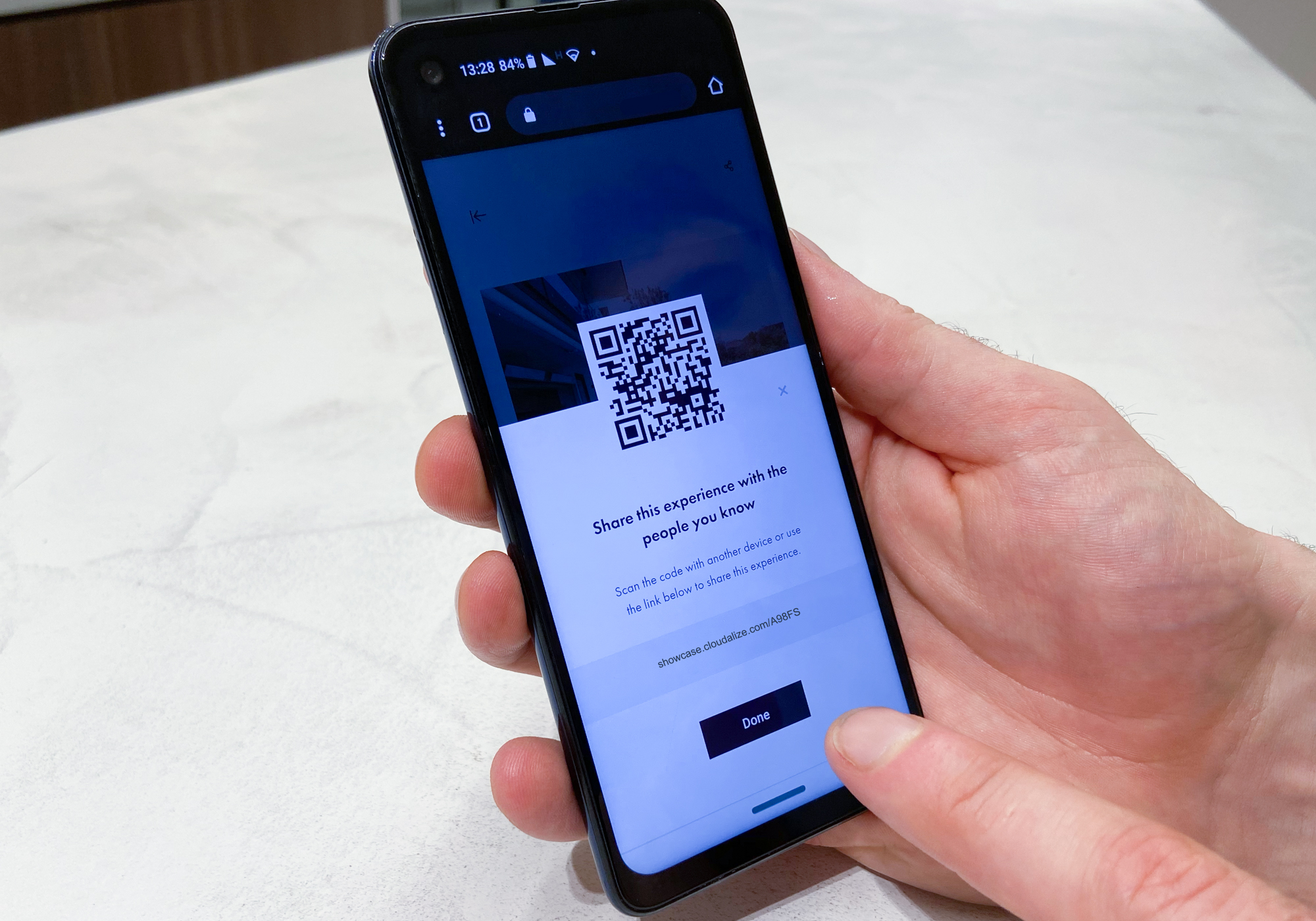 A Better Client & User Experience
Cloudalize's GPU-powered solutions deliver a better user and client experience. Our Cloud solutions has features which make clients and end users happier and more productive. Your practice gains simple capacity management features configurable on an easy-to-use Admin Portal. From here, you can roll out blueprints for different users depending on their role and discipline. 
For your clients, they can visualise their property in real time with our One-Click feature. You send a secure URL to them. This opens on any device enabling real-time high-specification walk throughs and live feedback on building design elements. 
Building Information Modelling (BIM)
Cloudalize are the Building Information Modelling (BIM) enablers. With our GPU-powered solutions, your architectural practice will be BIM Level-3 enabled. Cloudalize gives much greater flexibility and real-time collaboration between all stakeholders of a project: clients, contractor and you. Issues can be easily identified and fixed on-site or off-site as everyone can have access to the 3D models according to their role and discipline on the project. 
Cloudalize provides a single framework on the Cloud from which everyone can work. Real-time collaboration and information sharing will transform your practice, services, results and future outlook. 
Find out more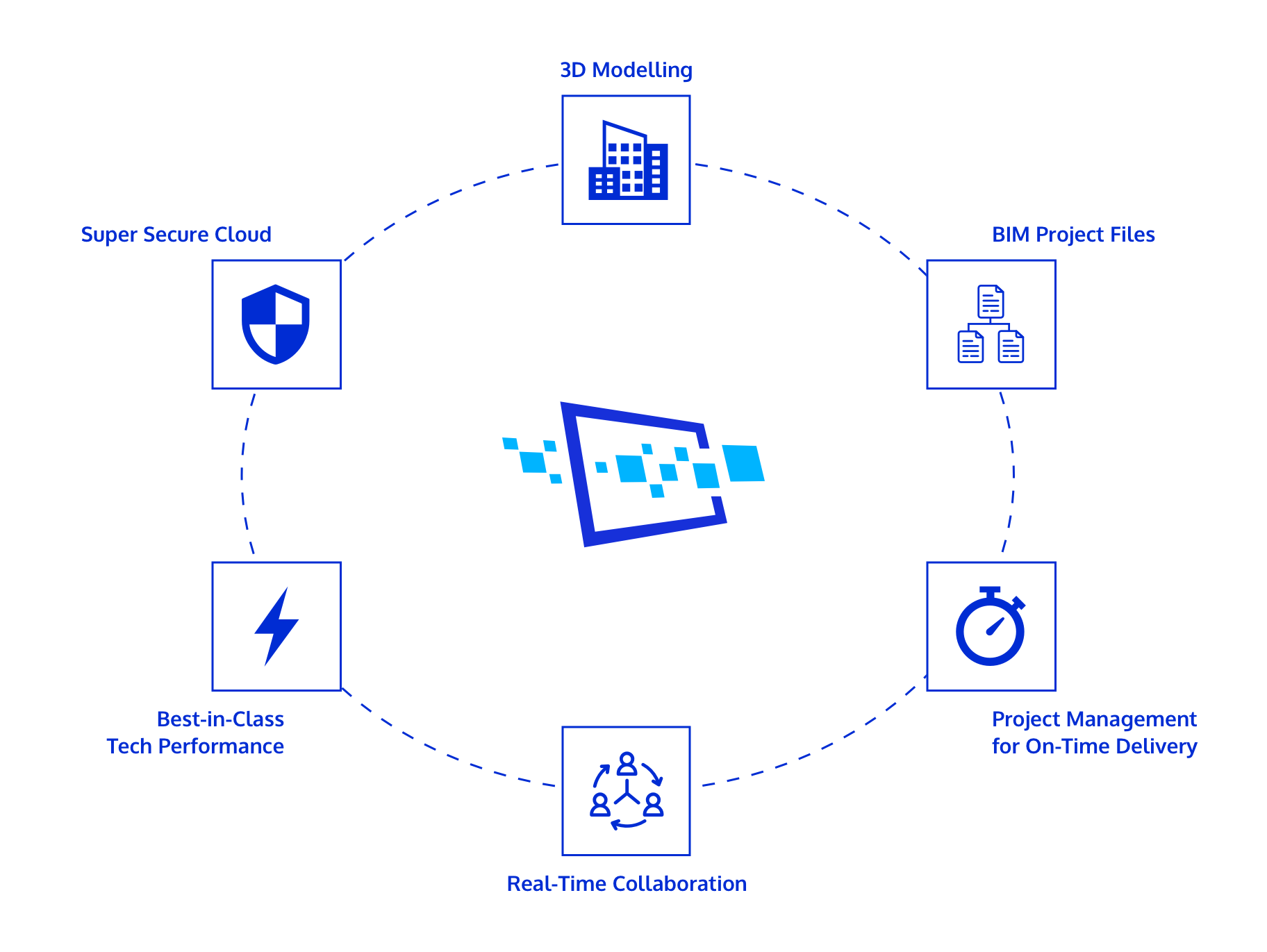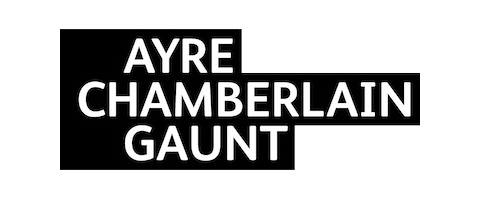 Ayre Chamberlain Gaunt (ACG), an award-winning British architectural practice, uses Cloudalize's GPU-powered solution every day. Thanks to Cloudalize, it can work remotely from any device to utilise Autodesk products and other GPU intensive PC-based programs. Cloudalize gives its architects flexibility, high-specifications and a high-quality service.
Download Now