Online CAD
Architects, engineers and contractors globally rely on AutoCAD to create detailed 2D and 3D drawings. Used to draft, annotate and design everything from wooden joists in the building to intricate objects to be 3D printed.
While there are many online CAD vendors, none offer the same industry-specific toolset as AutoCAD. This presents a real challenge for power users or end users who rely on special plug-ins of AutoCAD to produce quality form, fit, and function.
The Cloudalize Offering
Cloudalize offers a unique way of running a full version of AutoCAD online from the Cloud. You install AutoCAD on a Cloud Workstation. A Cloud Workstation is a fully-functional Windows desktop powered by Cloudalize's proprietary technology.
A Cloud Workstation can be launched in any web browser from where you can access a full version of AutoCAD.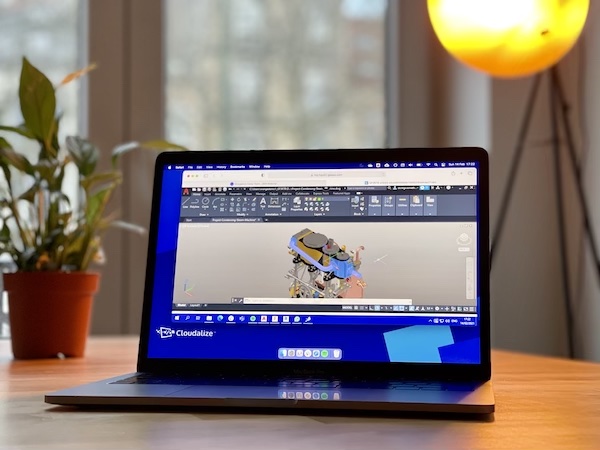 Figure 1: Autodesk AutoCAD running on a Cloudalize Cloud Workstation
The Benefits of Cloudalize
A Cloud Workstation is a built on the Cloudalize Cloud Platform. Powered by graphical-processing units (GPUs), the Cloudalize Cloud Platform offers over 1,000 more processing power than the average desktop computer at a fraction of the cost.
Installing AutoCAD on a Cloud Workstation will give you the benefit of having a supercharged digital office at the fraction of the cost.
1. Utilise AutoCAD Anywhere
Using Cloudalize for AutoCAD gives end users the power to use AutoCAD anywhere. They can draft, edit or view CAD drawings on any device whether they are home-working, distance learning or on-site.
2. Real-time Design Collaboration
The Cloudalize Cloud Platform Cloudalize provides a safe and secure common data environment (CDE) from which everyone can use AutoCAD. It links internal and external project stakeholders in the spirit of real-time collaboration.
3. Streamlined CAD Workflows
Cloudalize modernises the design process. With the power of Cloudalize, your team saves valuable time in drafting, editing and finalising projects. The design processes is faster and more efficient.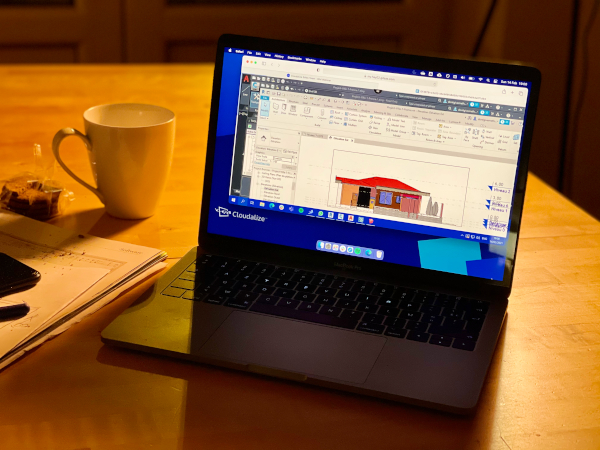 Figure 2: Figure 1: A Cloudalize Workstation (DaaS) running Revit, Civil 3D, AutoCAD, Lumion and SketchUp on Apple Safari (14.0.3)
The Cloudalize Cloud Platform is not just for AutoCAD. Your organisation has the opportunity to build a complete cloud eco-system. A multitude of different workflows and applications can be installed and exploited by Clodualize's proprietary GPU-enabled technology.
Learn More