In the dynamic world of game development, developers and engineers constantly seek tools that are fast, precise, and innovative. Unreal Engine is one of these tools that empowers developers to create immersive experiences. However, even the most powerful engines need a strong foundation to truly excel. Cloudalize serves as this foundation with its GPU Desktop-as-a-Service (DaaS) solutions.
This article explores the synergy between Cloudalize and Unreal Engine, highlighting how this combination is revolutionizing development workflows from start to finish.
Instant Scalability
In an industry where resource needs can unexpectedly spike, on-demand scalability is crucial. With Cloudalize, you don't have to worry about exhausting local resources or being limited by hardware constraints. Our scalable GPU DaaS infrastructure allows you to allocate additional resources almost instantly as your Unreal Engine project grows. This flexibility empowers development teams to adapt to changing requirements seamlessly.
Real-Time Collaboration
In today's decentralized workplace, teams often span multiple time zones and continents. Cloudalize facilitates seamless collaboration by hosting your Unreal Engine project in the cloud, accessible to team members from anywhere. This centralization enables real-time updates, faster decision-making, and quicker iterations, essential for timely project completion.
Rapid Projects Exports
One aspect that often gets overshadowed but is fundamental to the project life cycle is the exporting phase. As developers wrap up the intricacies of their Unreal Engine projects, a swift export process can be the differentiating factor between timely delivery and unwarranted delays. With Cloudalize's GPU DaaS, Unreal Engine users can experience dramatically reduced export times. This acceleration ensures that larger files, complete game worlds, or intricate cinematic scenes can be consolidated and dispatched more rapidly than ever before. Not only does this save valuable time, but it also enhances the developer's agility in responding to last-minute changes or corrections. In a realm where every second counts, the faster export capability offered by Cloudalize's solution can be a game-changer for many studios.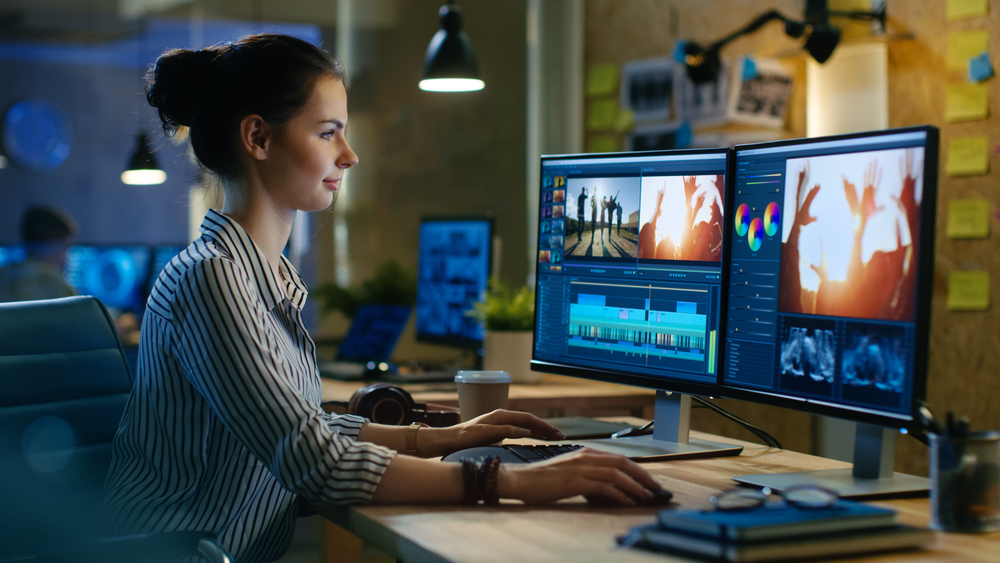 Secure and Centralized Data Management
As Unreal Engine projects expand, they generate a significant amount of data, including models, textures, audio files, scripts, and more. Managing this data is a substantial logistical challenge. Cloudalize ensures that all your project data is securely stored in a centralized repository, preventing data loss, misplacement, or unauthorized access that can derail a project.
Cost-effective Solutions
Investing in high-end, specialized hardware can be financially burdensome for development studios, especially smaller ones. Our GPU DaaS solutions offer a more budget-friendly alternative. You only pay for the resources you use, avoiding the costs of initial setup and ongoing maintenance of hardware. Additionally, Cloudalize regularly updates its infrastructure, ensuring that your team always works with the latest hardware capabilities.
Seamless Integration and Compatibility
With Cloudalize, you can enhance your development capabilities without disrupting your established Unreal Engine workflows. Cloudalize's solutions are engineered for seamless integration, fitting seamlessly into your existing ecosystem. This mitigates the friction typically associated with transitioning to cloud-based infrastructures, allowing your team to maintain productivity and focus without the distractions of learning new systems or navigating unfamiliar settings.
The vast potential of Unreal Engine is undeniable. Yet, to harness its full power, a solid and reliable infrastructure is paramount. Cloudalize's GPU DaaS solution is redefining the interaction between developers and this dynamic engine, elevating workflows to new heights of efficiency and collaboration. As the digital landscape evolves, becoming more decentralized and interconnected, Cloudalize paves a smooth and unhindered path from idea inception to Unreal Engine's final masterpiece. The future of gaming and immersive experiences hinges not only on our software prowess but on the groundbreaking infrastructure backing it. With Cloudalize as a cornerstone, we're not only looking at a promising future but one that knows no bounds.