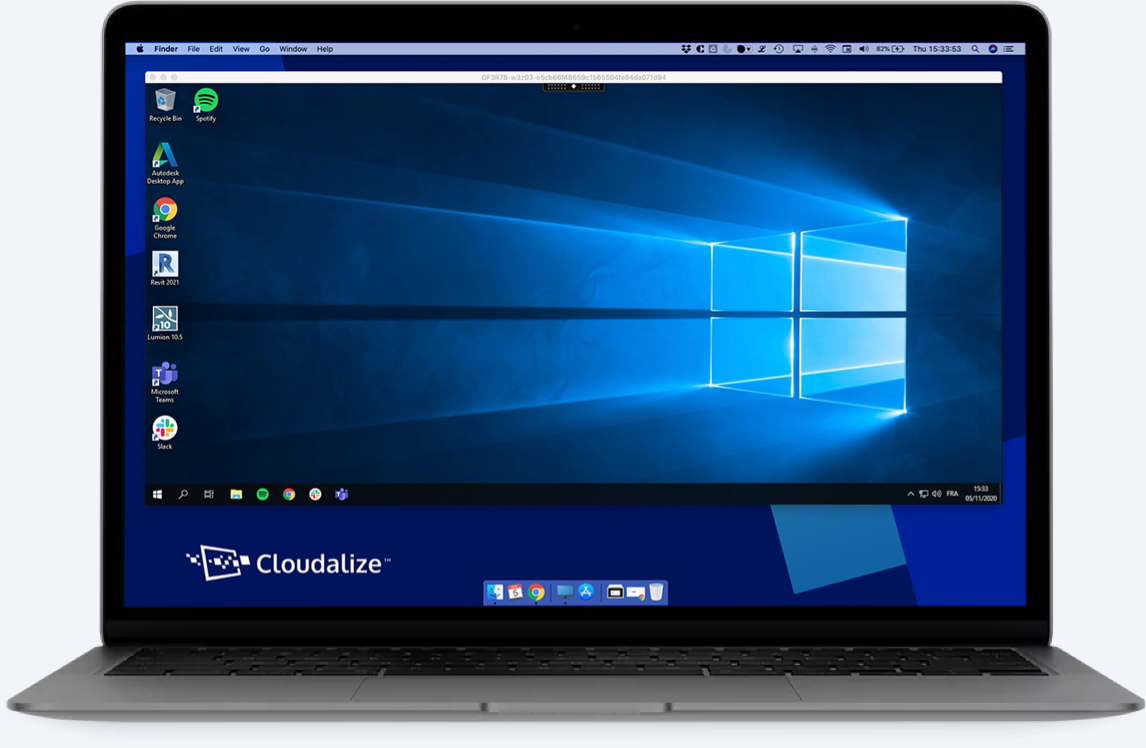 ✔ Best-in-Class Performance | ✔  Straightforward IT | ✔ Quickly Scales | ✔ Rapid Deployment | ✔ Secure Remote Access
Cloud Workstations (DaaS)
Transform Any Device into A Supercharged Computer in Seconds

Desktop-as-a-Service (DaaS)
What is a Cloud Workstation?
Cloudalize's Cloud Workstation is a managed Desktop-as-a-Service (DaaS) solution. Powered by faster and more powerful graphical processing units (GPU), they turn any device into a supercharged computer in just minutes to give to anyone who needs it. A Cloudalize Cloud Workstation is accessible from the preferred internet browser on your existing device: iPad, MacBook, Android and Windows.
Cloudalize gives you mobility as well as flexibility to have a digital office or a cloud classroom available on demand when you want, where you want. It is Windows-based so you can install all your professional and specialised programs and applications to access them anywhere: remotely, at home, on-site or in the lecture hall.
Cloud Workstations are a cost-effective alternative to Virtual Desktop Infrastructure (VDI) and offer a pay-as-you-go pricing model. All you need is a stable internet connection over 4G, 5G or Wi-Fi to access everything – files, data and projects – on the Cloud. Simple, clear and no fuss.  
Contact Us to Get Started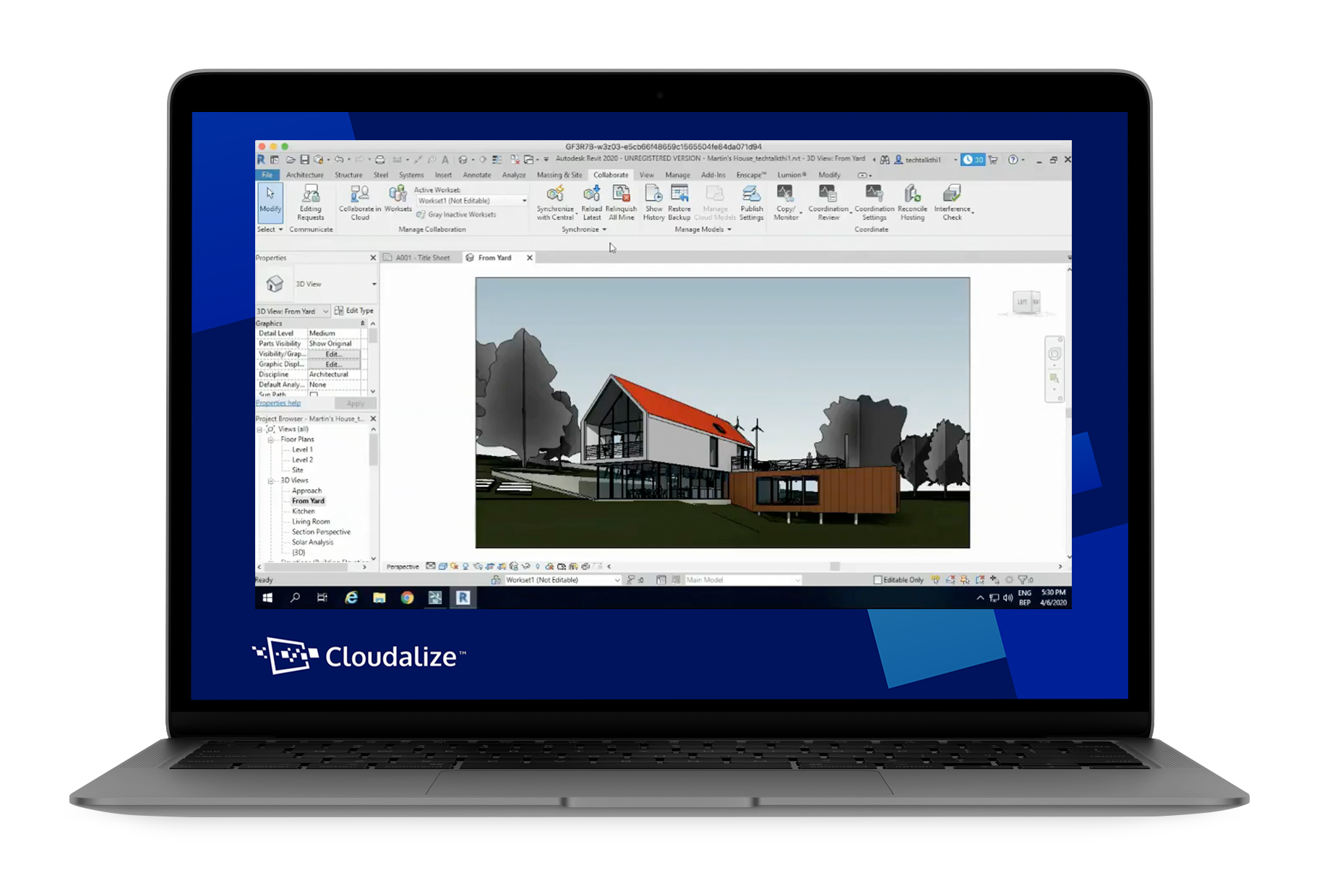 Accessible Cloud for all
Working from the Cloud is easy with Cloudalize's GPU-powered Cloud Workstations (DaaS). They bring benefits for all stakeholders of a business organisation or an educational institution.
Technical & Creative Professionals
Cloud Workstations just work at the right time and at the right place. They deliver more speed and processing power on-the-go thanks to the powerful GPU technology. With Cloudalize, you will always have access to sophisticated professional software, your local files or shared projects to accomplish your work remotely on any device.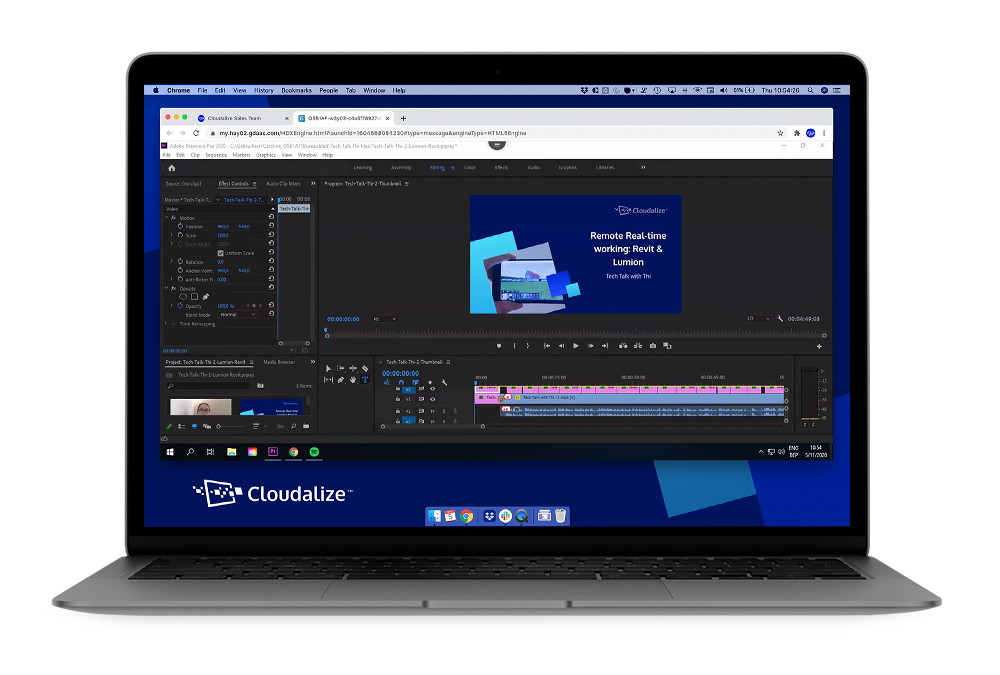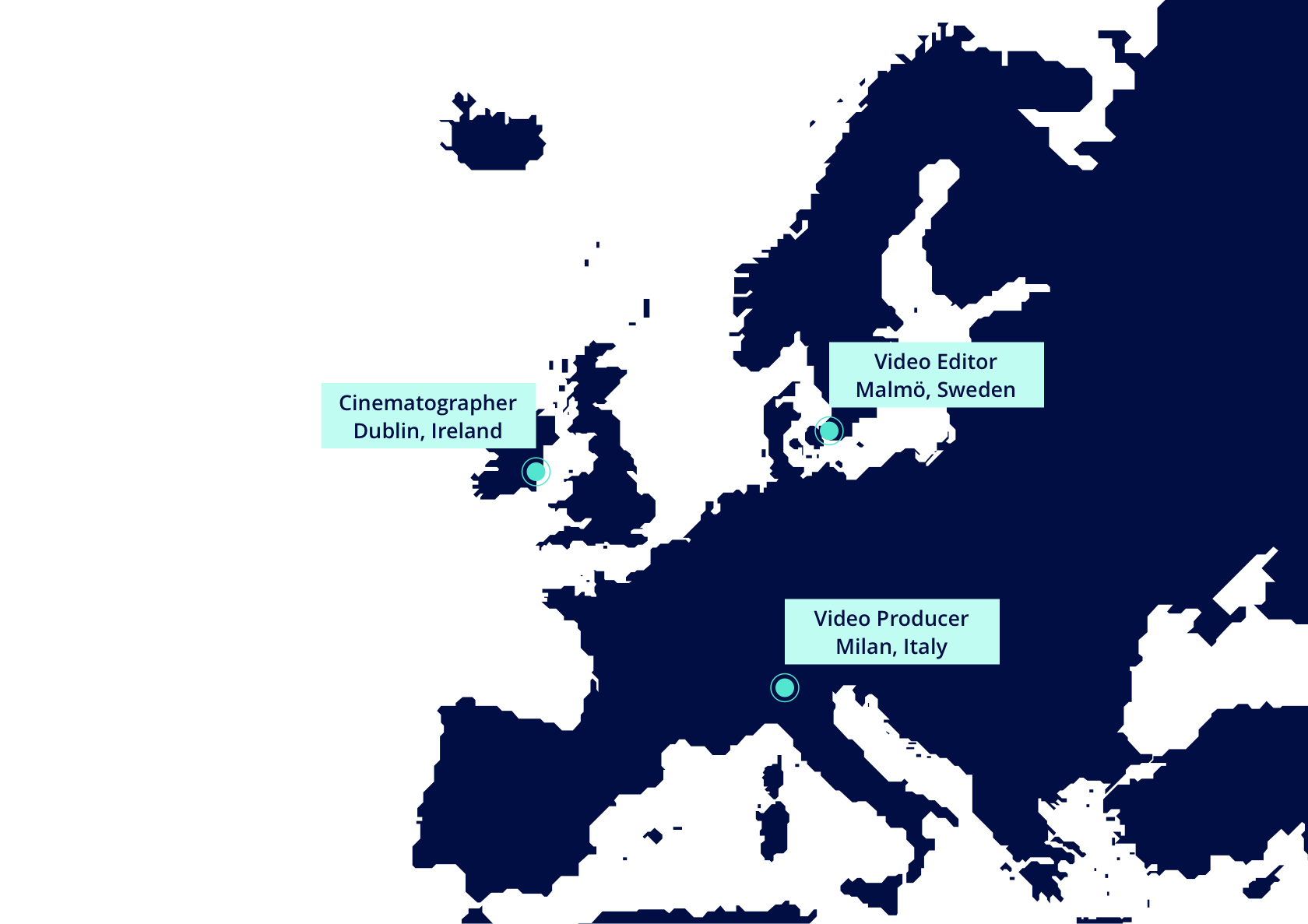 Innovative and Tech-driven Business Owners
Cloud Workstations helps to bring remote teams or students overseas closer together to work on projects with real-time collaboration in a secure IT environment. Cloud Workstations quickly scale on-demand for remote working or distance learning. This is done without installing a costly Virtual Desktop Infrastructure (VDI). You can benefit from a scalable tailor-made solution to achieve your goals and objectives while managing your budget with our pay-as-you-go model.
IT & ICT Leaders
Cloud Workstations are ideal for IT teams in big or small companies and educational institution. Cloudalize works with the IT team to deploy, upgrade and manage the back-end resources to deliver a powerful and flexible solution over VDI. With you as administrator of Cloudalize, you can respond to requests on demand without purchasing new hardware, setting up and shipping it. With Cloudalize Workstation, you will have more than the resources necessary to meet the end-user performance requirements.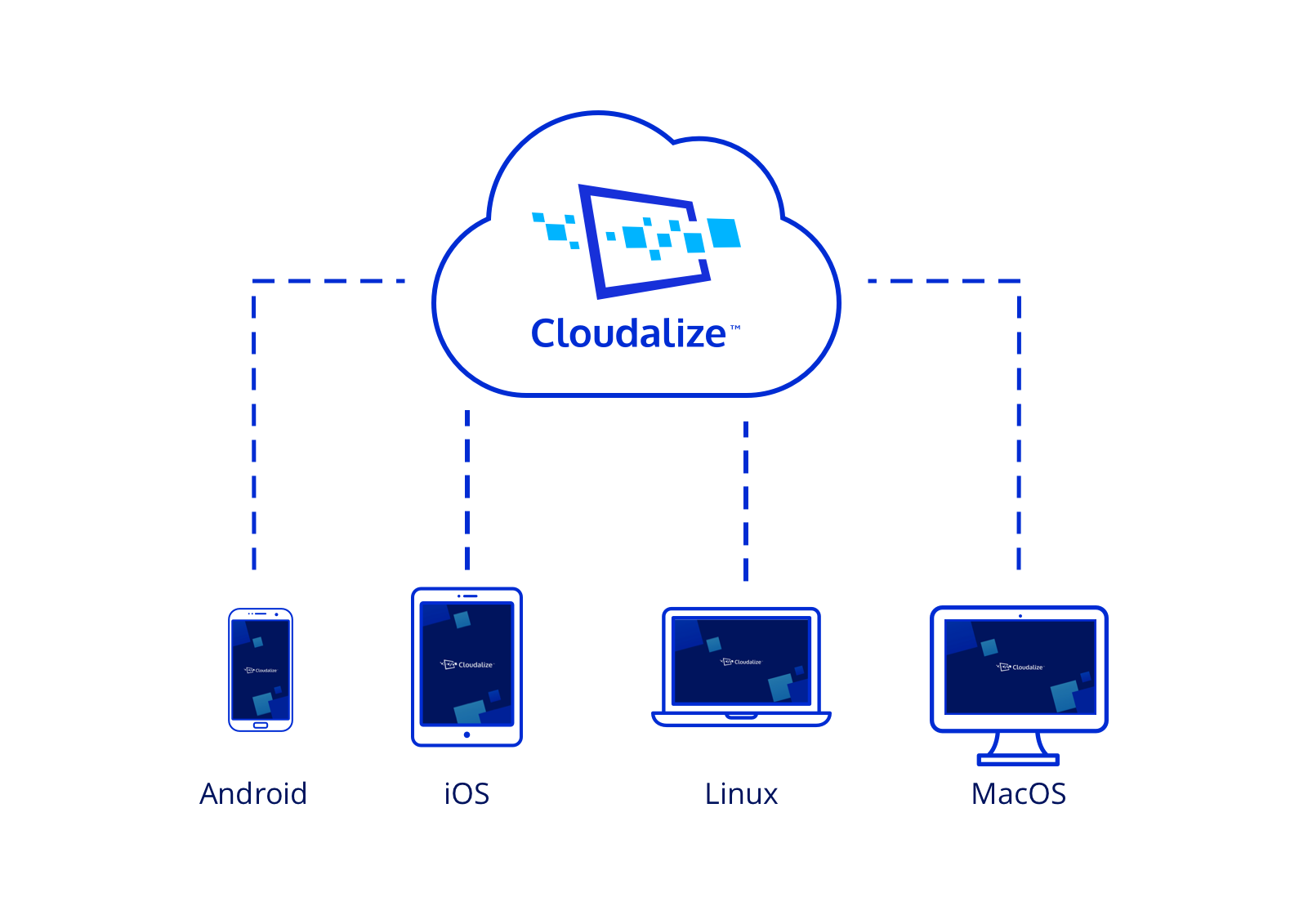 Unique Features of Cloudalize's Cloud Workstations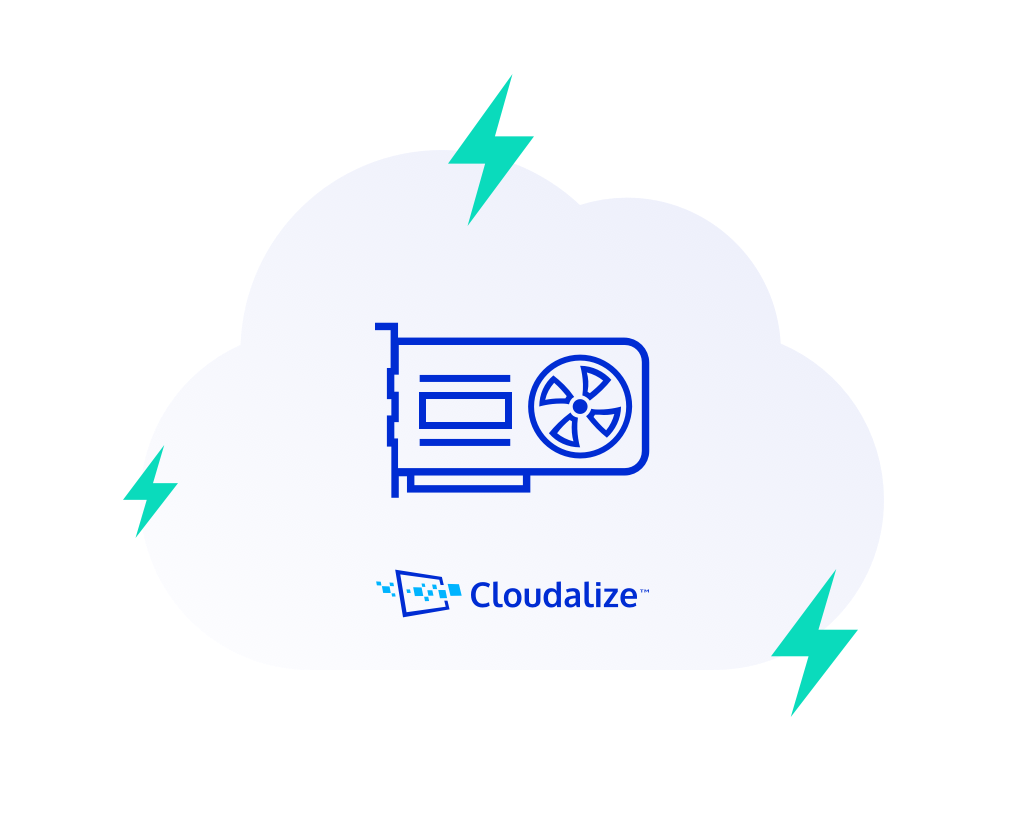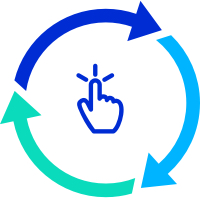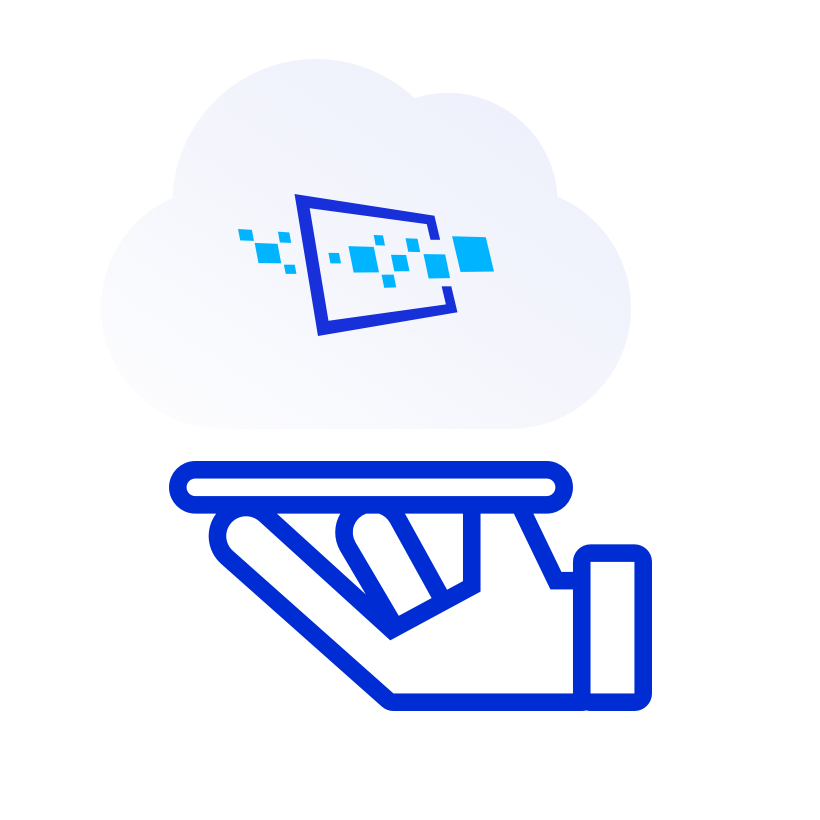 When you choose Cloudalize, you choose the best. Cloudalize's proprietary technology is perfect for business or education. It supplies greater processing power and speed in a safe and secure cloud environment.
Cloudalize understands how important it is to share your work with your clients or professors or teachers. That is why our expert team create a unique sharing feature called "1Click". You can share your Cloud Workstation environment to a guest to show case your work to receive real-time feedback or correct an issue.
Cloudalize is not like the bigger players in the market. We work directly with you, your team or your IT partner to deliver the best service and product to you depending on your objectives and goals.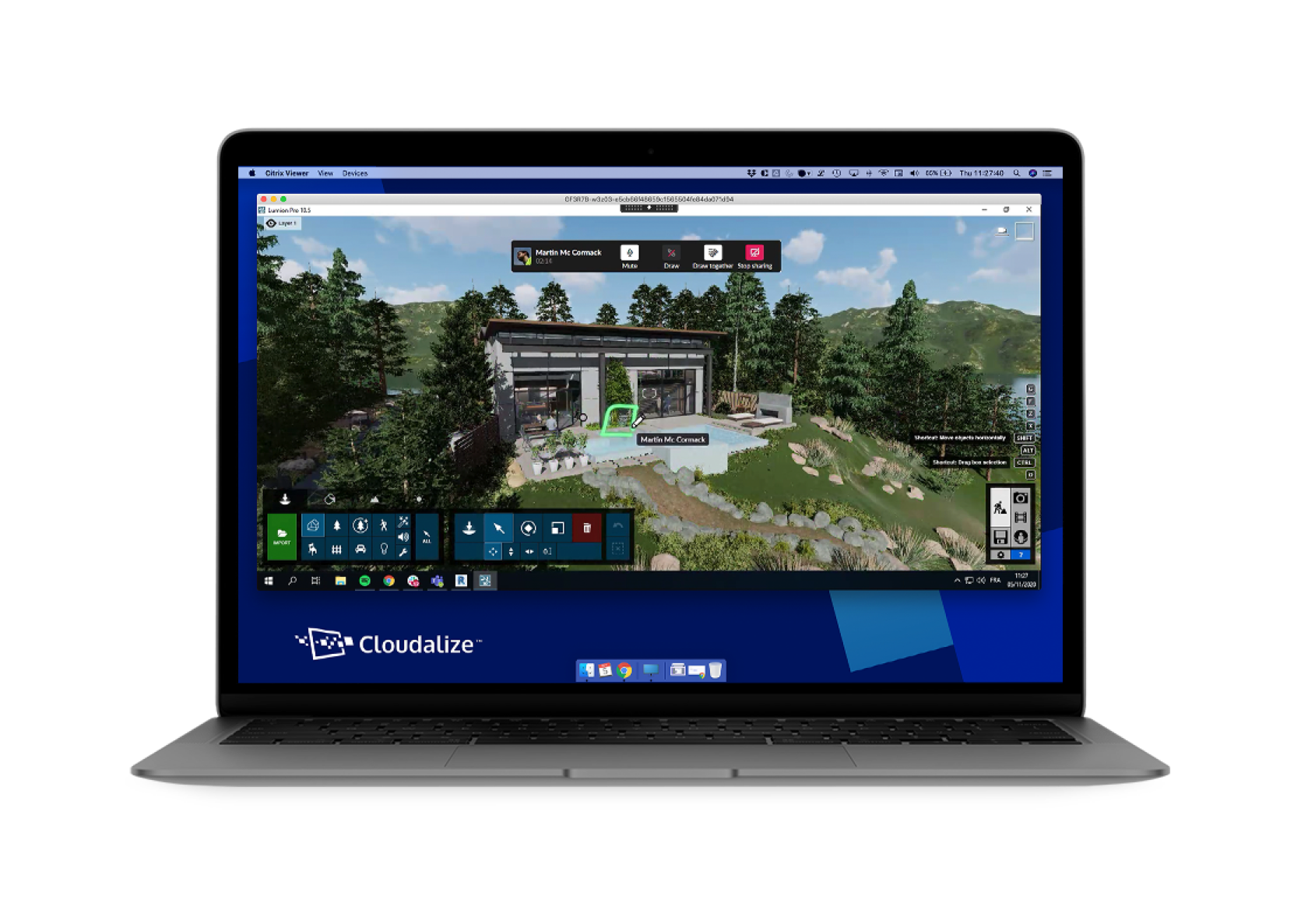 The GPU power of Cloudalize Cloud Workstations allows you to work with specialised professional software from the Cloud. Our expert team has tried and test many programs that architects, engineers and construction professionals use daily to ensure that they work on Cloudalize's patented technology.
Cloudalize gives you the freedom to work wherever you may find yourself with the power to ensure efficiently, boosted productivity and a better end-user experience.
Find Out More
Deployment & Services
Cloudalize is not like other cloud providers. Our expert team who built and manage the Cloudalize Cloud Platform guide you through the set-up to maximise your return-on-investment and meet your goals and objectives.
Obtain greater processing power for your business or institution today directly from the Cloud. Available securely on demand whenever you want or wherever you want. 
Discover More
Deliver best-in-class cloud technology on-premises or in a third-party data centre of your choice with Cloudalize's Private GPU Cloud to obtain greater processing power on demand. 
Discover More
Best-in-Class Cloud Technology for Business & Education
Cloudalize-powered Enterprises & Institutions
Cloudalize enables us to work on my rendering projects without being dependent on a traditional workstation. At Gala Design, we really appreciate Cloudalize's fast, reliable and expert cloud technical support.