Powerful Cloud Workstations for Graphics Collaboration
GPU-powered Cloud delivering better speed and performance for 3D visualization, design, AI & machine learning, anywhere and on any device. 
Get started

Superior GPU-Acceleration
Experience unparalleled computational power with Cloudalize. Powered by NVIDIA's cutting-edge GPU technology, enjoy faster simulations, seamless graphics, and unrivaled performance. Transform your tasks and projects by tapping into the future of processing prowess.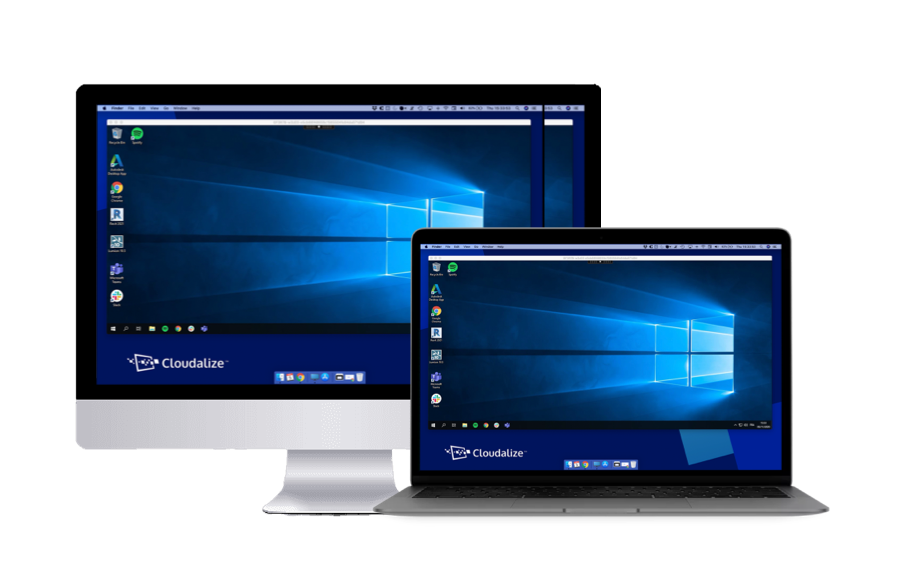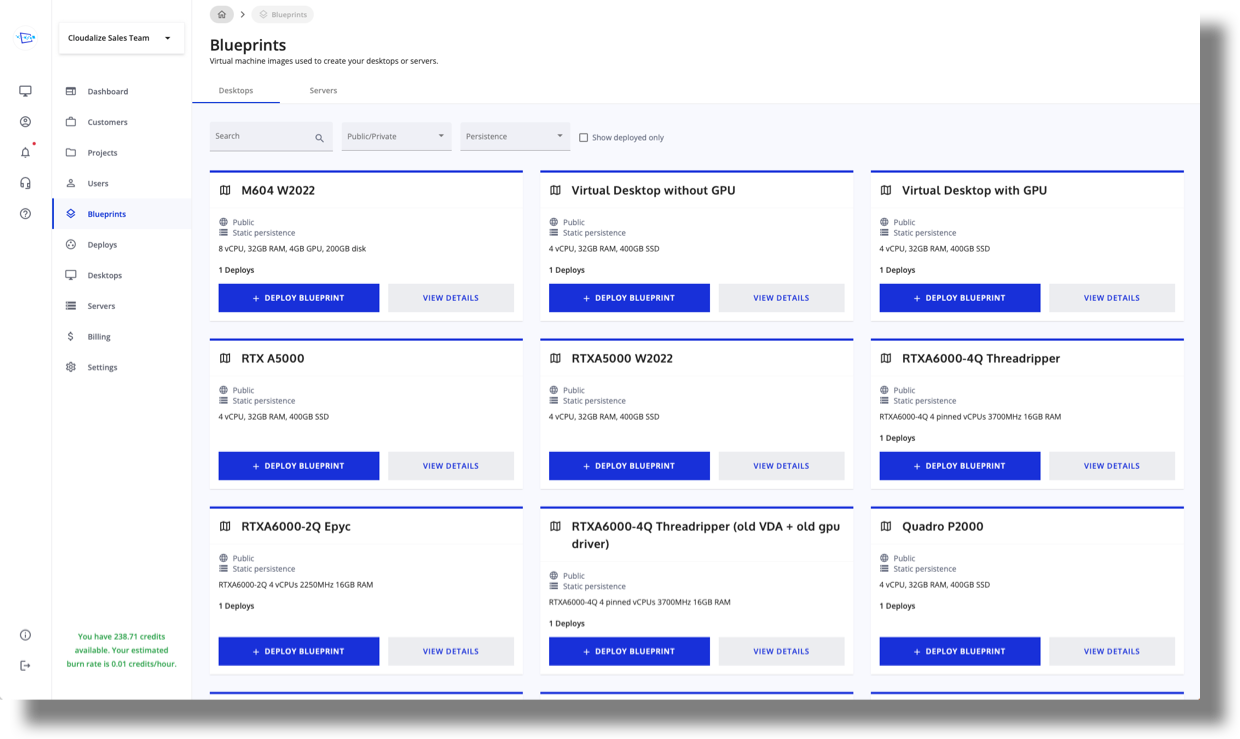 Effortlessly Navigate, Deploy, and Manage with Cloudalize Platform
Cloudalize's platform offers a seamless experience tailored for optimal user convenience. With intuitive navigation, easy blueprint deployments & user management, and real-time credit balance tracking, it's accessible via both browser and dedicated app, ensuring streamlined cloud operations at your fingertips.
Unlimited Software Compatibility
Run your essential software effortlessly with Cloudalize. Whether it's graphic-intensive design software, complex simulations, or everyday office applications, our platform supports them all. Enjoy unparalleled performance and accessibility, enabling you to run all your applications, anytime and anywhere.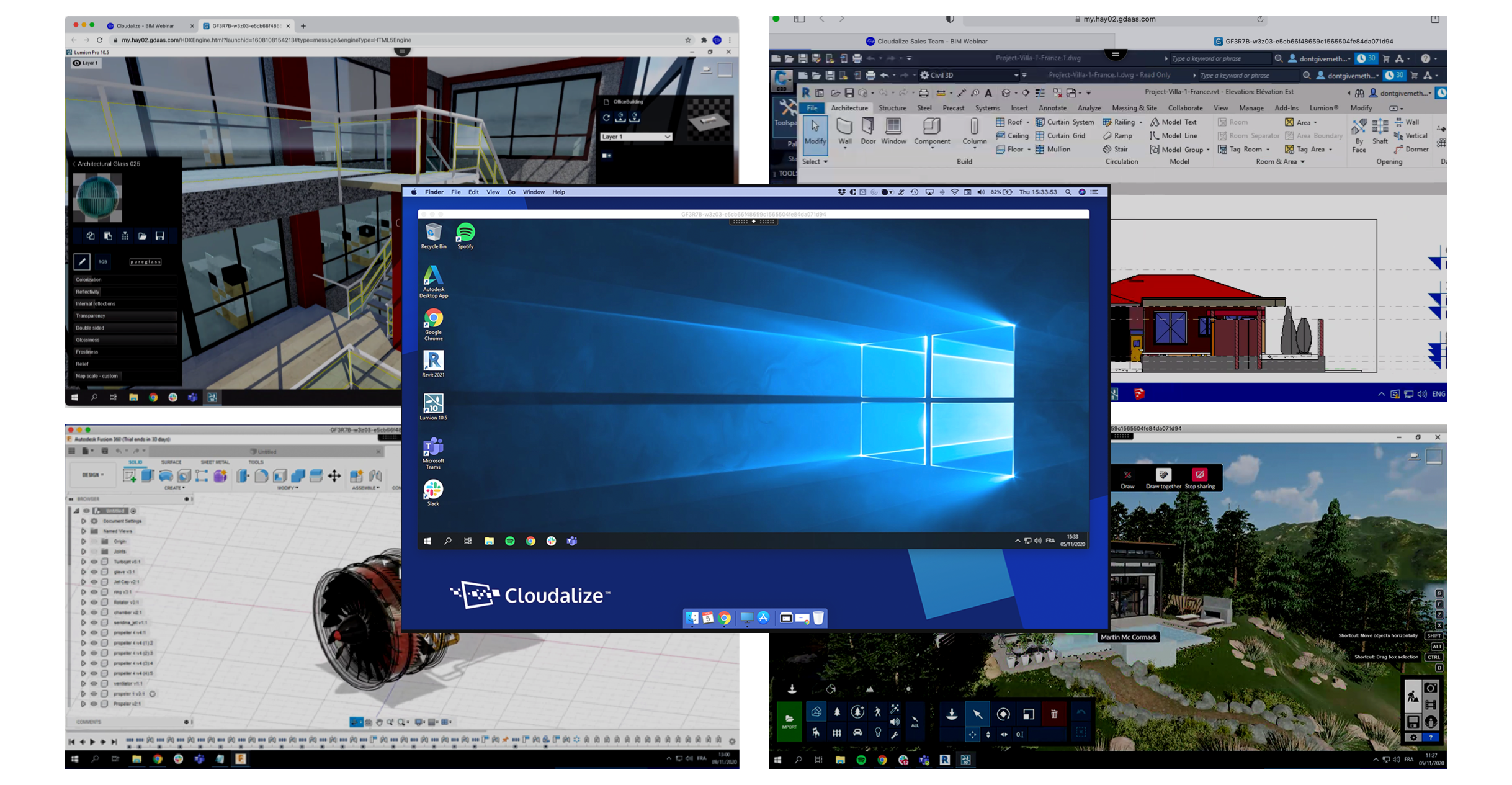 NVIDIA Omniverse™ on Cloudalize
Experience the future of collaboration and simulation with NVIDIA Omniverse, now hosted on Cloudalize. Harness the power of real-time ray tracing, AI, and advanced simulation capabilities seamlessly. Elevate your design and simulation experience with the efficiency and power of Cloudalize.
Cloudalize-powered Enterprises & Institutions
Customers who trust and work with Cloudalize daily to enable a secure, flexible and secure modern working environment.
Cloudalize is a very flexible, mobile and cost-effective solution. It offers capacity management of users depending on demand as well as offering greater processing power for our software without the IT hassle to work remotely.  
Allister Lewis
Head of Technology, Ayre Chamberlain Gaunt (ACG) Architects, UK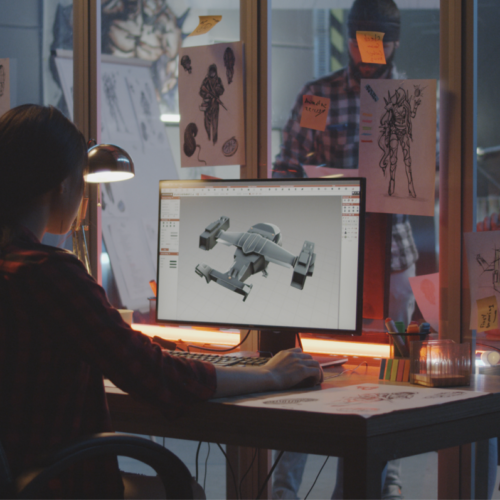 From Concept to Creation: Accelerating Unreal Engine Workflows with Cloudalize
In the dynamic world of game development, developers and engineers constantly seek tools that are…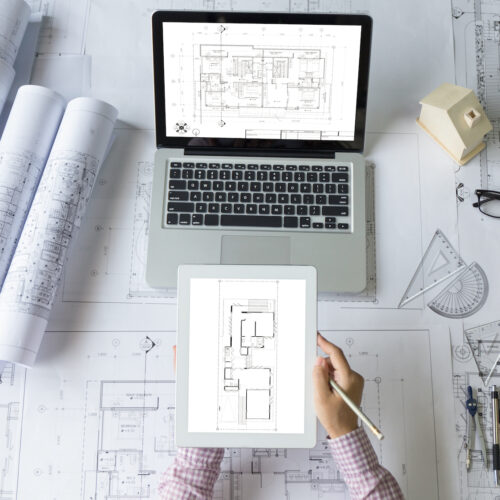 Transforming Design Studios: How Cloudalize's GPU DaaS Enhances Enscape's Power
In today's fast-paced architectural world, harnessing cutting-edge technology is more than just a boon—it's a…