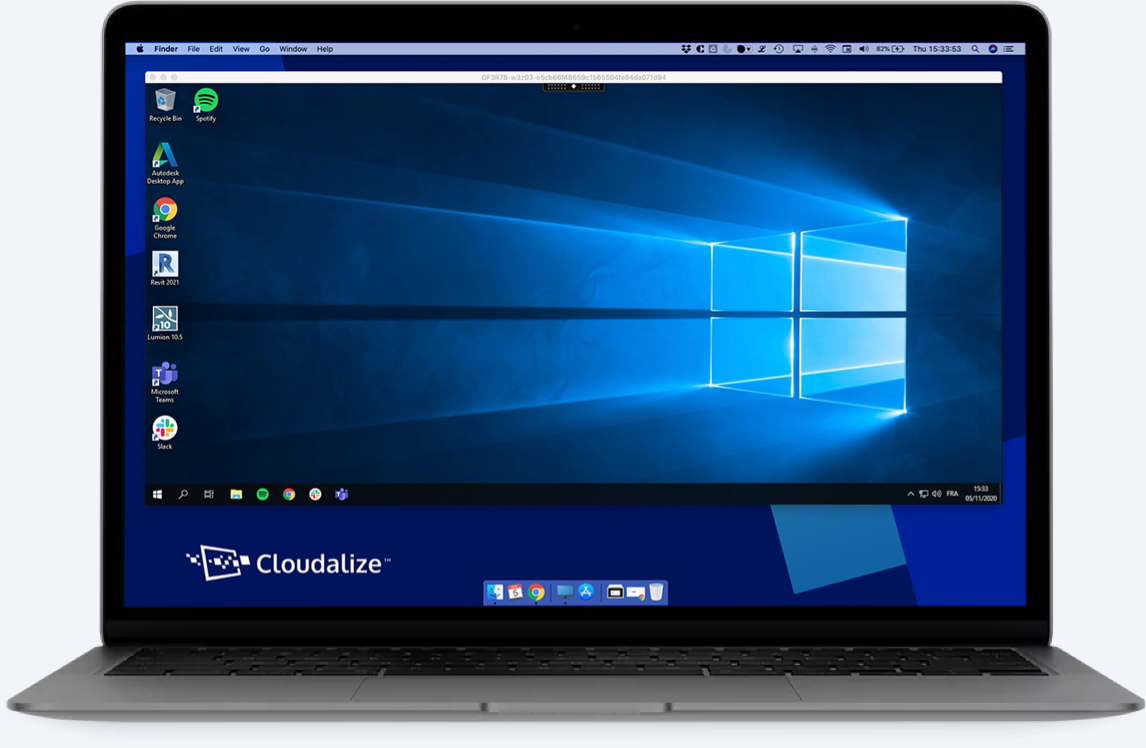 Powerful
Virtual Workstations for
Architecture, Engineering & Construction
Thanks to our GPU Cloud platform you can improve the accuracy and efficiency of your projects through real-time collaboration, leading to better quality & decision-making, shorter project timelines, and reduced costs.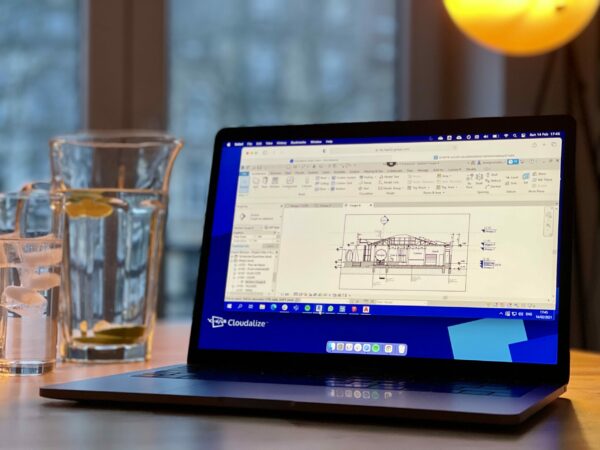 Run your high-intensive Software on the Cloud
Our GPU Cloud Platform allows you to run high-intensive graphic programs such as Autodesk Revit, Rhino 3D, Lumion, AutoCAD, Adobe Dimensions, Autodesk 3DS MAX, Adobe Premiere Pro, SketchUp and more on the Cloud. It enables you to design from anywhere on any device at any time you choose.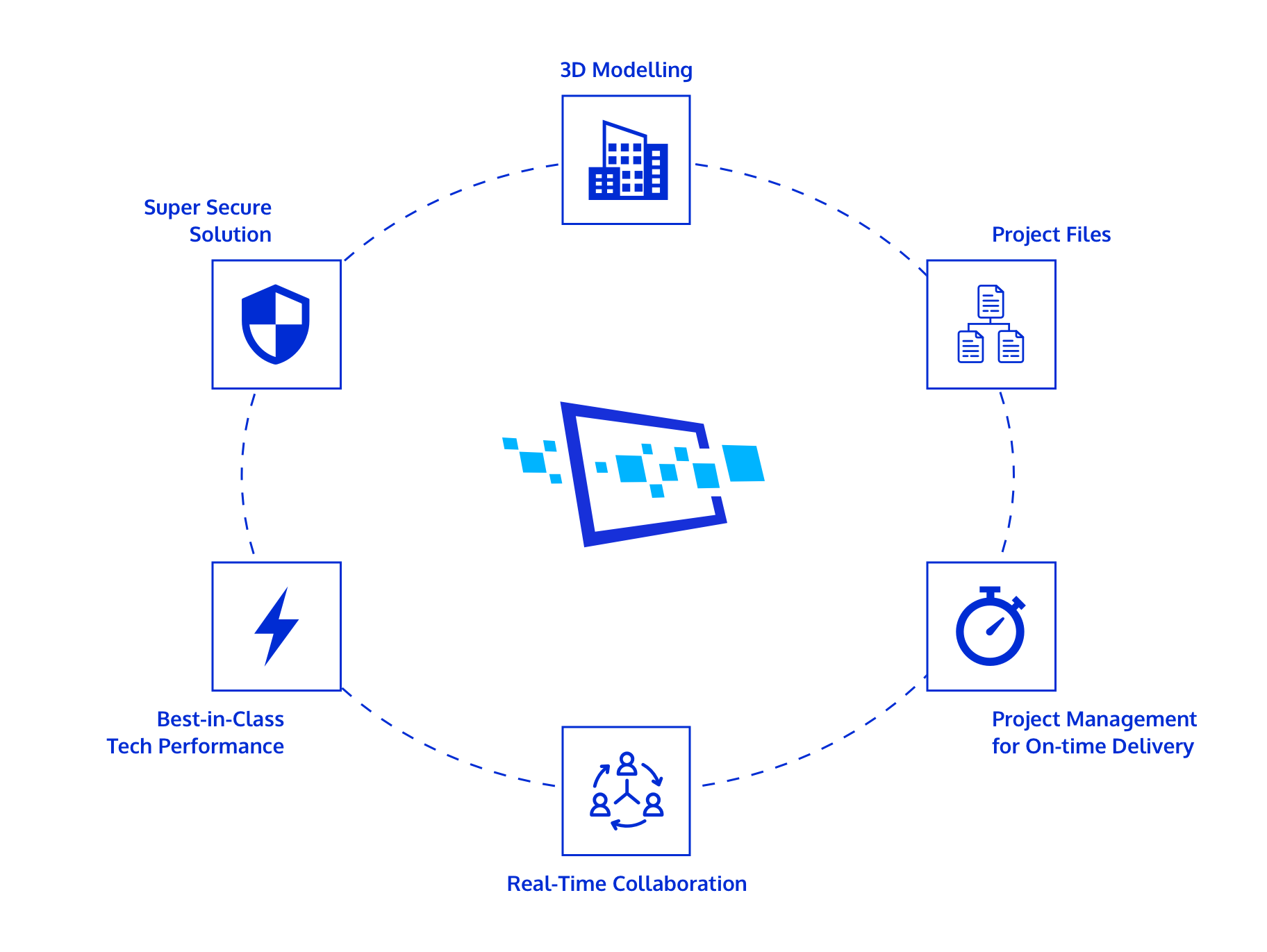 Building Information Modelling (BIM)
Cloudalize, as a European bespoke cloud provider, is at the forefront of BIM adoption and implementation, and has enabled many companies in Europe and North America to adopt BIM.
Our Desktop-as-a-Service (DaaS) solution enables BIM by unifying data streams, professional software and communication tools all on one virtual secure platform in the Cloud.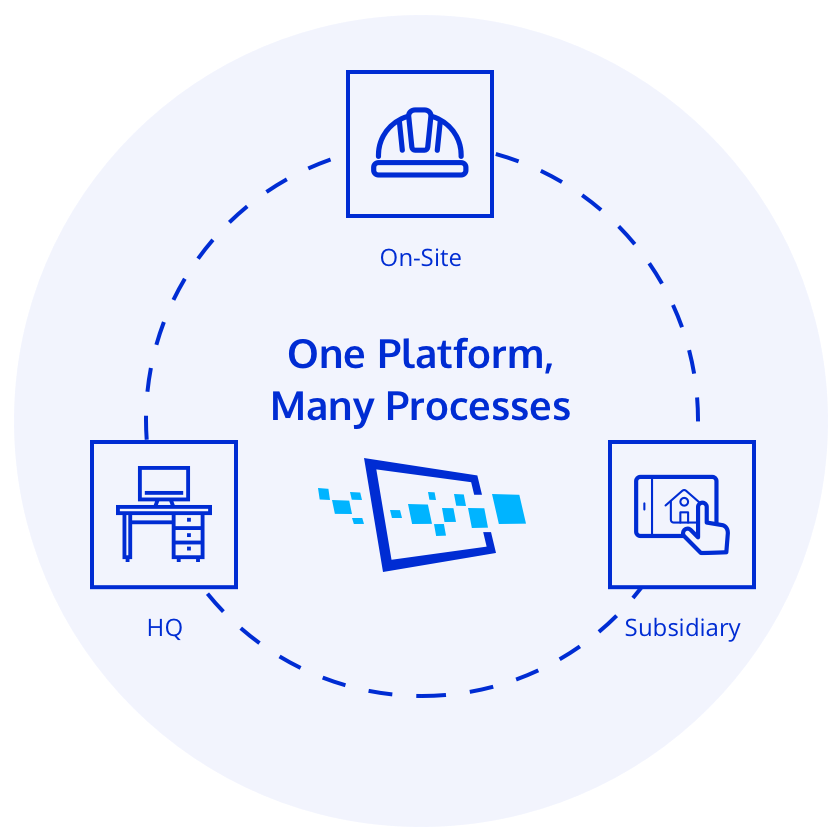 Standardisation of Processes
Our GPU-powered platform unifies teams, processes and workflows on the Cloud. It creates one single-digital environment from which all employees – whether in headquarters, on-site or in local subsidiaries – can work and run all their specialised software.
Furthermore, Cloudalize creates a secure Single-Source-of-Truth (SSoT) where your skilled employees can access all the files, BIM models and archives in one place.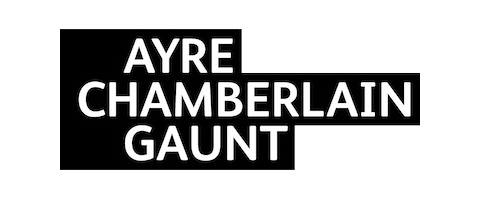 Ayre Chamberlain Gaunt (ACG), an award-winning British architectural practice, uses Cloudalize's GPU-powered solution every day. Thanks to Cloudalize, it can work remotely from any device to utilise Autodesk products and other GPU intensive PC-based programs. Cloudalize gives its architects flexibility, high-specifications and a high-quality service.
Download Now
What our customers say about us
" We have used Cloudalize for our VDI to run Revit BIM software for our practice and it has been great. The connection is so quick there is no noticeable latency and the experience has been just like using software installed on the local machine. "
Tom H. – Architecture & Planning