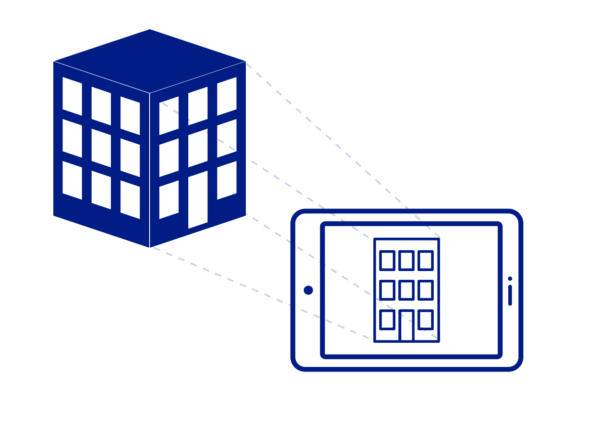 Digital twin is a virtual representation of a physical product, process or system. Having a digital twin makes it possible to replicate a physical object or being digitally. What started by NASA during space research in the 1960s has percolated into modern industries. Digital twins enable companies to simulate and analyse physical conditions; predict situations and understand the results and investigate the impact of a project on the environment.
"Digital Twin is a sensor enabled digital model of a physical object that simulates the object in a live setting."- Dr. Michael Grieves, Chief Scientist for Advanced Manufacturing at Florida Institute of Technology and Father of Digital Twin.
Digital Twins will become more and more important as the 2020s advance especially for architectural, engineering and construction professionals. Digital Twin brings new life a drawing or a blueprint. Before construction or fabrication begins, a complete digital representation of a building or an object can be made which leads to a better and more polished product.
An architect is never short of inspiration. However, it may be impossible to test every permutation of the design. This is where a Digital Twin can help. An architect may simulate different real-world scenarios to test the results. This will eventually find the best-fit for the end client.  
A digital twin may help an engineer to decide on the best material for the component or sub-component of an object. With a digital twin, an industrial engineer may test equipment before the equipment goes into full-scale manufacturing or the civil engineer can test the stability of a building during a 7 Mw earthquake.
A digital twin will increase the safety and sustainably of buildings. For the construction contractors, this is of vital importance to win contacts and maintain growth. A digital twin can evaluate the energy rating of a building and the environmental impact of a building.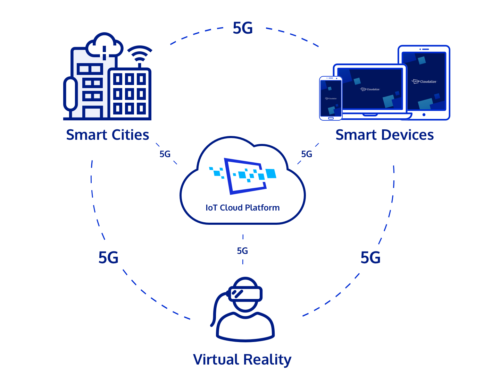 IoT & AI-enabled Operations
Digital twins are becoming more established with continued advancement of technology including Internet-of-Things (IoT) and Artificial Intelligence (AI). These technologies can process the data generated from investigating, testing, analysing, evaluating, and proving hypothesises. This can test the product with changes before they are implemented.
This has the huge potential to save money and lives in the event of an emergency. The digital model can use AI-enabled techniques to identify potential failures to offer solutions.
Small and large enterprises have access to the necessary devices and technology to enable digital twins as the price point falls. Research by Gartner has confirmed this fact. 13% of organisations implementing IoT already use digital twins and 62% are in the process or plan to do so. (Gartner 2019)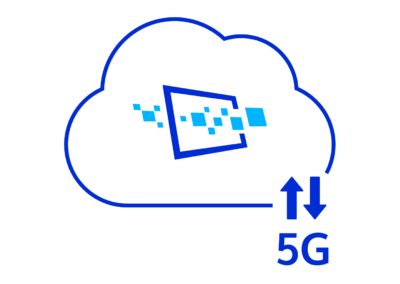 Digital Twins & 5G
The role of 5G is pivotal in the development of digital twin. IoT and AI depend on vast amounts of granular data to be processed in real-time. 5G has the bandwidth and the low latency to do this wirelessly. 5G can process data from many sensors enabling richer data collection and more accelerate analysis.
Digital twins could convince business organisations to see the potential in 5G. If 5G can enable better data collection and processing by IoT and AI. 5G offers a range of possibilities which are beyond the current 4G capabilities: lower latency, greater bandwidth, better signal reliability and higher capacity.
For Digital twins, 5G could be crucial to certain use cases for data to transfer from one location to another in the for architecture, engineering and construction as well as governmental to create smart cities and homes.
Digital Twin & Cloudalize
The Cloud improves the digital twin concept. The Cloud facilitates large and small companies to produce economies of scale in IT. In the past, digital twin was restricted to high-specification laptops to highly-skilled individuals. However, the Cloud eliminates this obstacle. It allows the sharing of models, drawings and operations around the world.
A Digital twin stored on the Cloudalize Cloud Platform allows experts located anywhere with any device. A manufacturing firm in Europe can share knowledge and models with a division in North America. Consultants, engineers and any one with permitted rights can work remotely to contribute and augment the Digital Twin.
Furthermore, Cloud helps companies to retain knowledge. Employees leaving a company is a fact of life. Skilled employees leaving is worse for a small- and medium-sized enterprises (SME) than a large one. The Cloud allows data continuity from one generation of employees to another.
References 
Gartner (2019) Gartner Survey Reveals Digital Twins Are Entering Mainstream Use [Press Release] 20 February 2019. Available at: https://www.gartner.com/en/newsroom/press-releases/2019-02-20-gartner-survey-reveals-digital-twins-are-entering-mai. Accessed: 15 March 2021