a NVIDIA-powered Cloud Platform in a Post-COVID World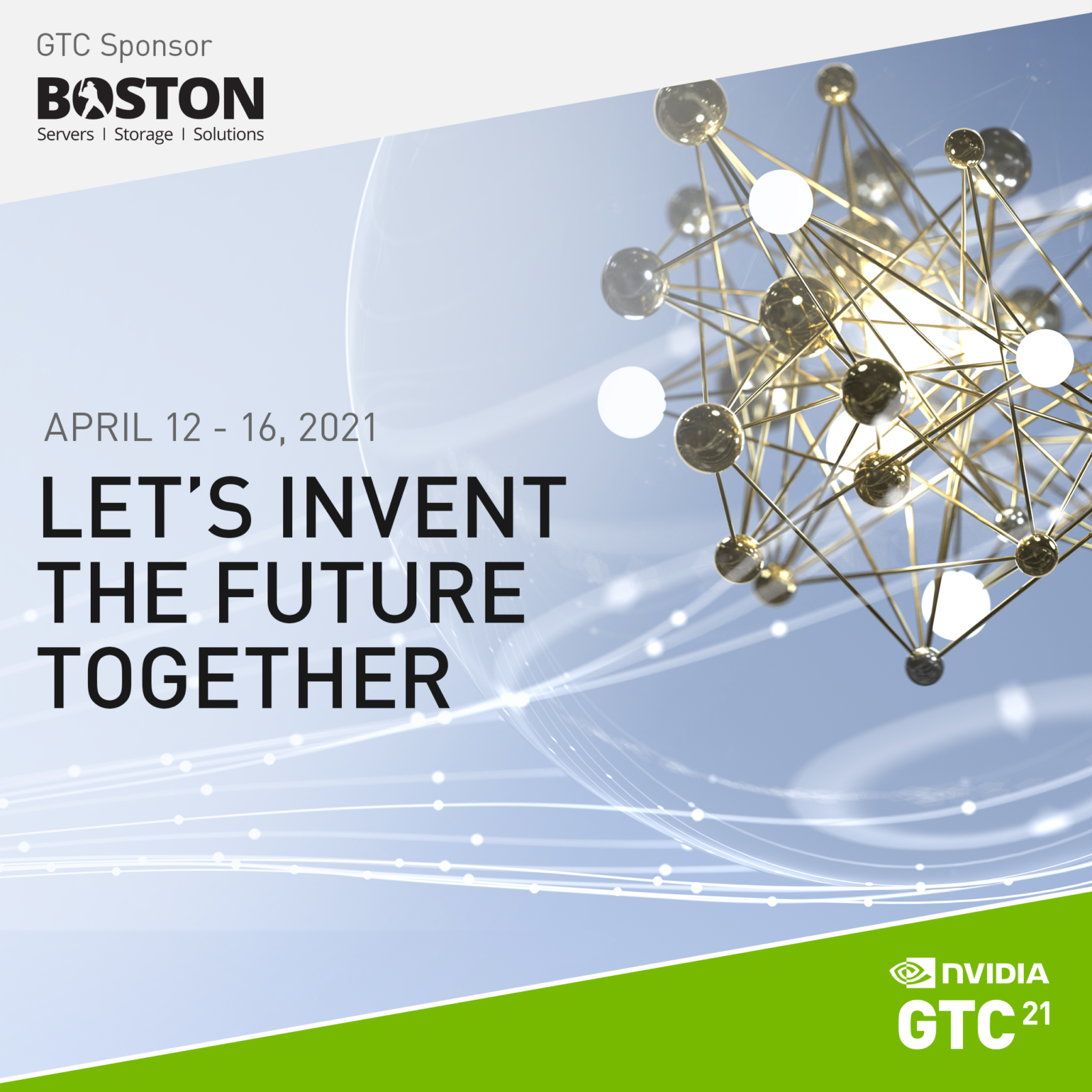 What
Boston and Cloudalize come together to give an on-demand webinar about a NVIDIA (GPU)-powered Cloud Platform in a post-COVID World.
When
From 12 April 2021 at NVIDIA's GTC 2021
Where
Online.
Who
Benny Willen, CEO, and co-founder, Cloudalize
Koenraad Willems, Pre-sales & Technical Engineer, Cloudalize
Jon Howard, Head of Product Development & Special Operations, Boston Limited
Introduction
GTC 2021 promises to be the global event for AI innovators, technologists and creatives using NVIDIA's graphical-processing unit (GPU) technology.  
Cloudalize comes together with our long-term strategic partner Boston Limited, a premier provider of innovative and high-performance server and storage solutions, for an online session during this year's GTC.  
Abstract
Boston Limited and Cloudalize have been partners for 10 years. Boston's innovative solutions enabled Cloudalize to deliver greater computational power from NVIDIA's GPU technology from the Cloud. (GPU) from the Cloud. Cloudalize is unique as being a completely private cloud built on proprietary technology.
With the Cloudalize Cloud Platform, customers and partners can run GPU-accelerated applications and workflows from any device, at time and from any location for a better end-user experience.
Cloudalize's flagship product, Cloud Workstations (Desktop-as-a-Service) is complimented by One-click App-streaming (Application-as-a-Service) and Kubernetes GPU Cloud (Kubernetes-as-a-Service) for AI-model training and inference.
Key Learning Points
Illustrate 

how the 

Cloudalize

 Cloud Platform turns any end-user device – laptop, tablet, smartphone) into a supercharged computer in just minutes

 with key benchmarks for the architecture, 

engineering,

and construction (AEC) industries;

Demonstrate live how performance from NVIDIA's GPU technology increases 

exponentially

 generation after generation. 

 
GTC 2021 is not a physical event and takes place online from 12 April 2021.
If you have already registered for GTC 2021, it will take you through to session SS32803.

 

If not

, 

you will

 have to register for GTC 2021 and select the session from the catalogue.