Accelerate Virtualization with Cloudalize GPU Power
Enable real-time 3D design collaboration and true-to-reality simulation for organizations of any scale.
Organizations are facing unique challenges with the rise in remote workforces and increasingly complex 3D workloads. Enabling teams to collaborate
on these 3D assets with various machines scattered across geographic locations is a task for which Enterprise IT needs a solution.
NVIDIA Omniverse™ for Design Collaboration
NVIDIA Omniverse Enterprise is a scalable, end-to-end platform for building and operating metaverse applications.
Based on Universal Scene Description (USD), Omniverse Enterprise unites teams, their assets, and 3D software tools, enabling diverse workgroups to collaborate on a single project file together.
Working and creating with 3D workflows is a complex task with specialized tools and custom plugins. Omniverse is a platform for artists, designers, engineers, and developers to connect and build custom 3D pipelines to unlock full-design-fidelity, real-time virtual worlds.
End-point Compatibility
Over 25k different end-point devices supported
Local drives, network drivers and printers are mapped through (up to 4 screens in 4K resolution)
3 different connection methods to the VMs (HTML5, Native Citrix Receiver app or one-click app)
IT Admin Access
Full range of automation functions
Automation of IT repetitive tasks (DevOps philosophy)
Benefits of time saving, reduction in humand errors and speed of execution
Multi-tenant and white label partner options & pricing freedom
Servers & Storage
Full range of Windows or Linux servers
Customable storage and shared network storage per tenant or per project
Hyperconverged block storage for VMs and containers or object-based storage via Ceph cluster
Security & GDPR
Multi-tenancy with customers/users separated in different (sub-) networks
Hourly backups
Multi-factor authentication
HDX encrypted web traffic
Dedicated DPO & GDPR
Data confinement policies
What our customers say about us
"The entire team at Cloudilize, from sale to tech support have been wonderful. They guided my team and I through the installation, deployments and setups, helped us to adjust graphics qualities and best integration options with the software. Response time and understanding of our needs have been great."
Luca P. – (Owner) Architecture & Planning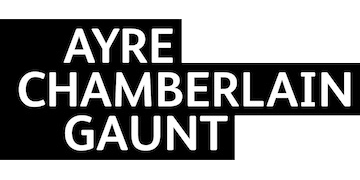 Case Study
Ayre Chamberlain Gaunt (ACG), an award-winning British architectural practice, uses Cloudalize's GPU-powered solution every day. Thanks to Cloudalize, it can work remotely from any device to utilise Autodesk products and other GPU intensive PC-based programs. Cloudalize gives its architects flexibility, high-specifications and a high-quality service.
Download