Desktop-as-a-Service
Run any application on any device with the power of cloud computing 
No more expensive hardware upgrades
Instead of having an expensive local PC with a high-end graphics card, Cloudalize's Desktop-as-a-Service gives you real-time access to powerful GPUs from your own devices.
Looks and feels like a local PC…but better!
Cloudalize cloud computers brings a dazzling performance for business and entertainment needs and takes no space on your hard drive. Read more about what powerful cloud GPU can do for your business in our free white paper.
Access Your Work Anywhere
Freedom for the most demanding power users
Stop being tied to your desktop! Take your design wherever you go, at any time and connect from any device. Start a project at work, showcase it on-site and wrap it up at home.
Working from home and implementing a Bring-Your-On-Device (BYOD) policy cannot be easier.
View our pricing
Instant Cloud Workspaces!
Eliminate your processor-intensive design stress by using DaaS by Cloudalize
Have everything centralized in one place while working with people and teams across the globe.
Change the size of your cloud desktop with a click of a button. Scale up or down according to the amount of users, projects and required performance.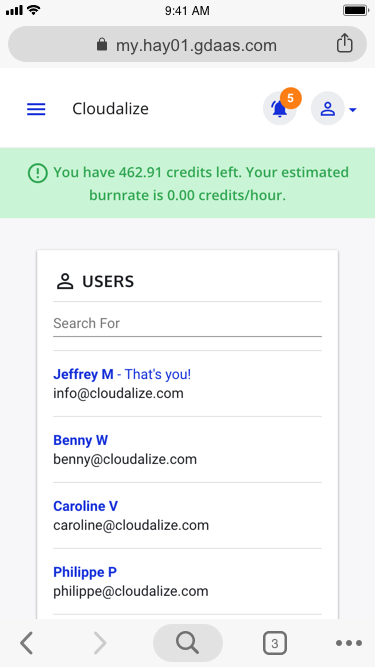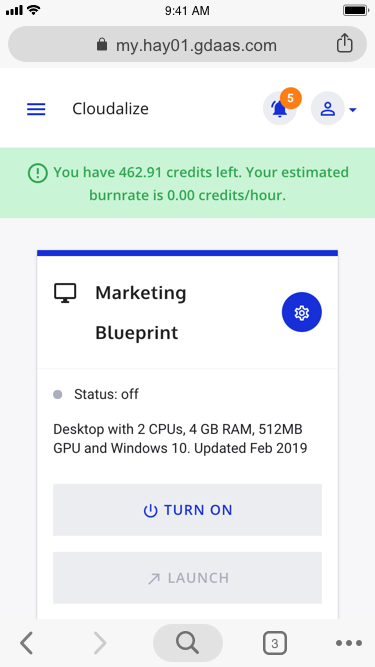 With your apps and documents running in the cloud and not on your computer, your data never leaves our secure datacenter.
No technical expertise is required thanks to Cloudalize's straightforward and intuitive management platform.
"Cloudalize's performance has far outstripped the traditional remote desktops for 3D design and real-time collaboration.

Peter Culley

CEO of Spatial Affairs Bureau