When you need a new workstation, you have to go to a specialized shop or to order it online, wait a few days for the delivery and only then you can start… No! Wait! Because when you finally receive the new PC, you still need to go through a long configuration cycle and install all the software you need.
With Cloudalize, this is history.
Do you already have a laptop or a tablet that you're using for your work, but you need more power?   Why not just see how easy it is to start using a cloud desktop, stream that powerful workstation to your current device without waiting days or having to ask for help from an IT specialist? With Cloudalize you can do this in less than 3 minutes.
The self-service portal Cloudalize always starts with a quick overview on all your resources. From there you are able to navigate to Users to quickly add a new user.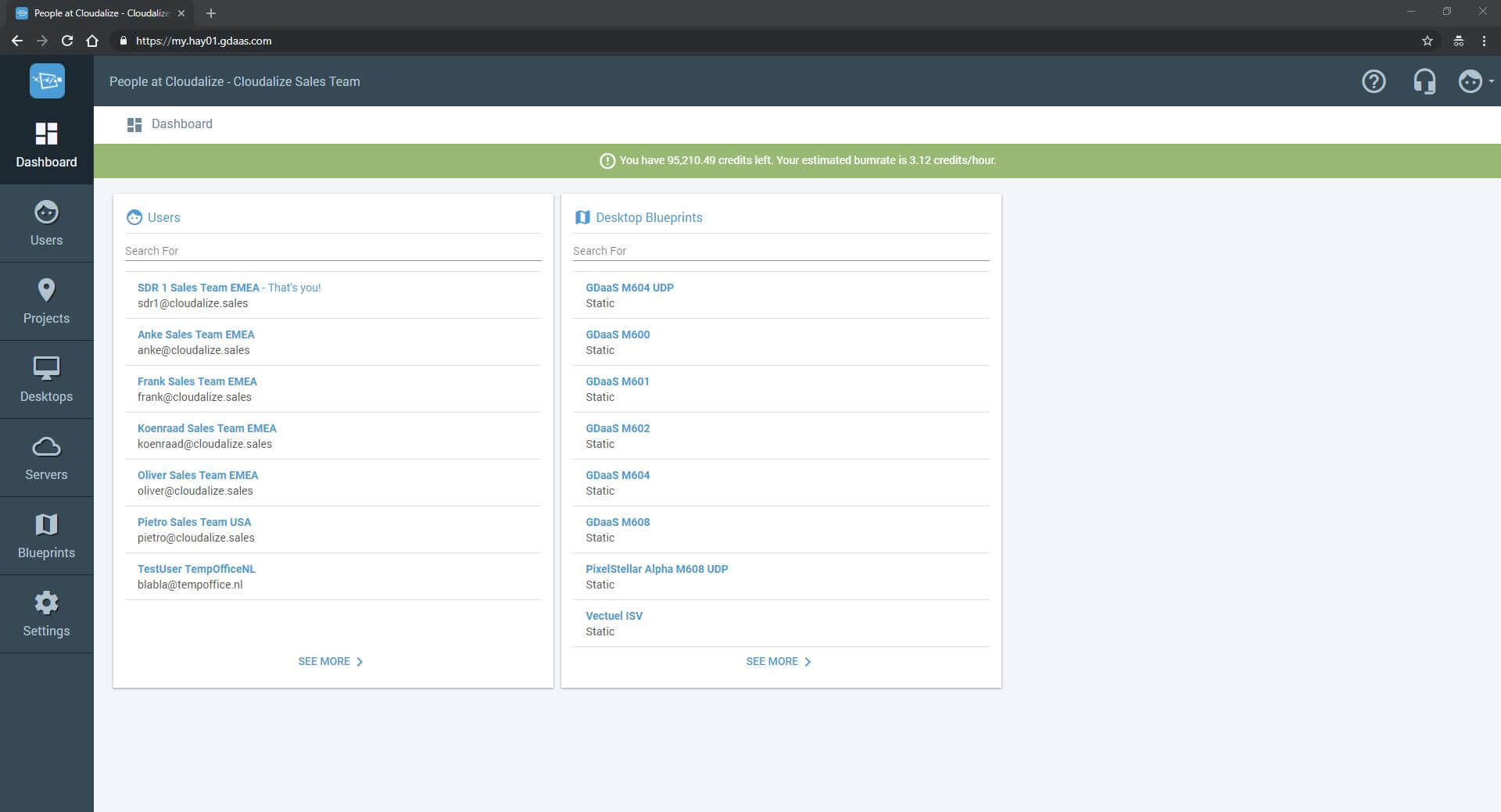 To create a User, you only need a name and an email address. Optionally, you can assign the user to specific projects and roles.
Step 2: Enable the workstation
Depending on the users' needs, you can choose to enable different types of desktops. As desktops can be purchased on both an hourly and monthly model, for some it's interesting to have multiple desktops available. This way, you can choose the desired performance profile depending on the current needs, while keeping the cost as low as possible.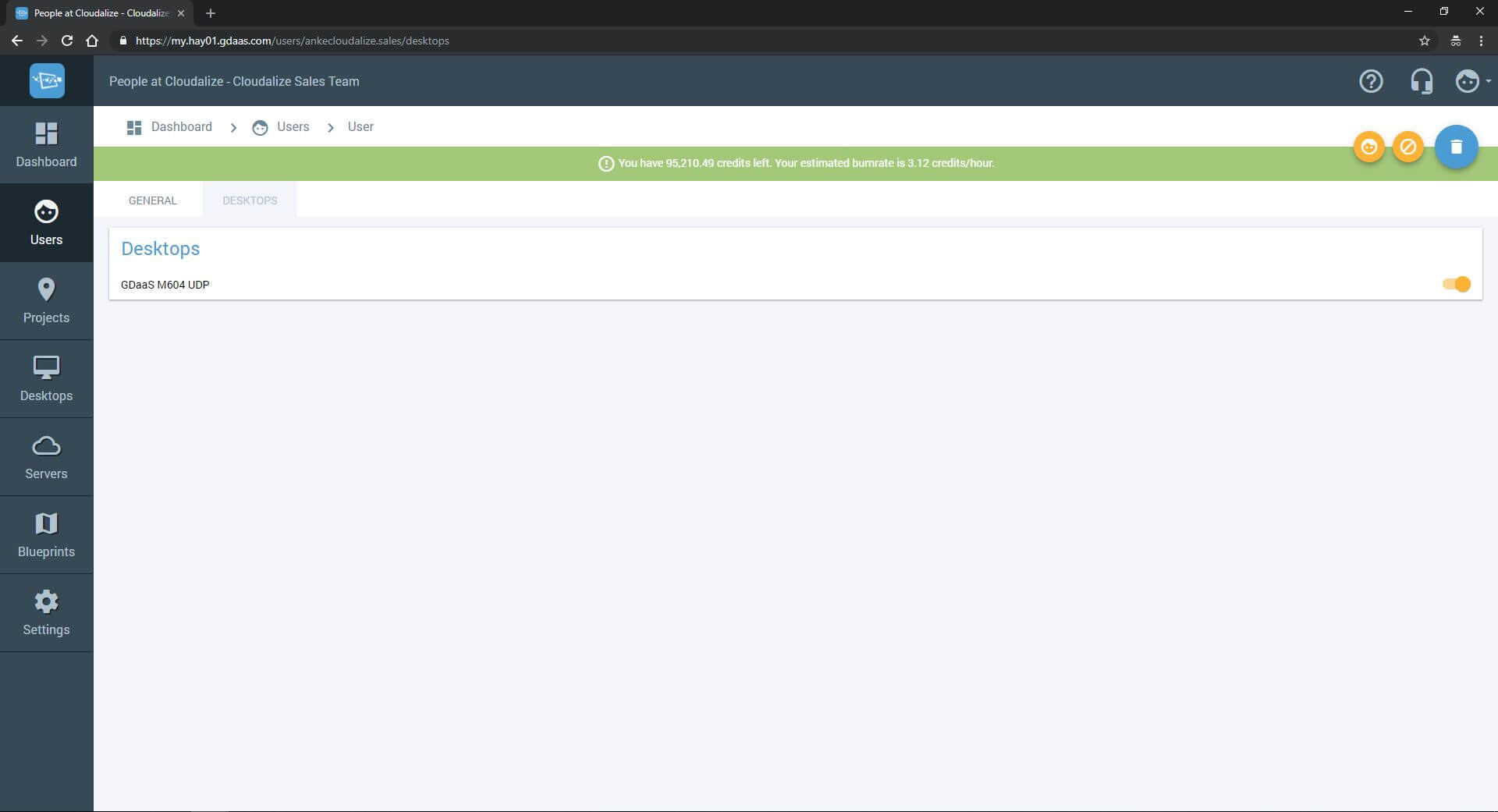 Step 3: Launch the workstation

Now, your user has the choosen desktops, it's time to logon and start working. Both desktops are available to the user. He or she can control basic tasks like start, stop and reboot the machine. You can easily find out what's the state of your desktops just by looking at the color of the icon.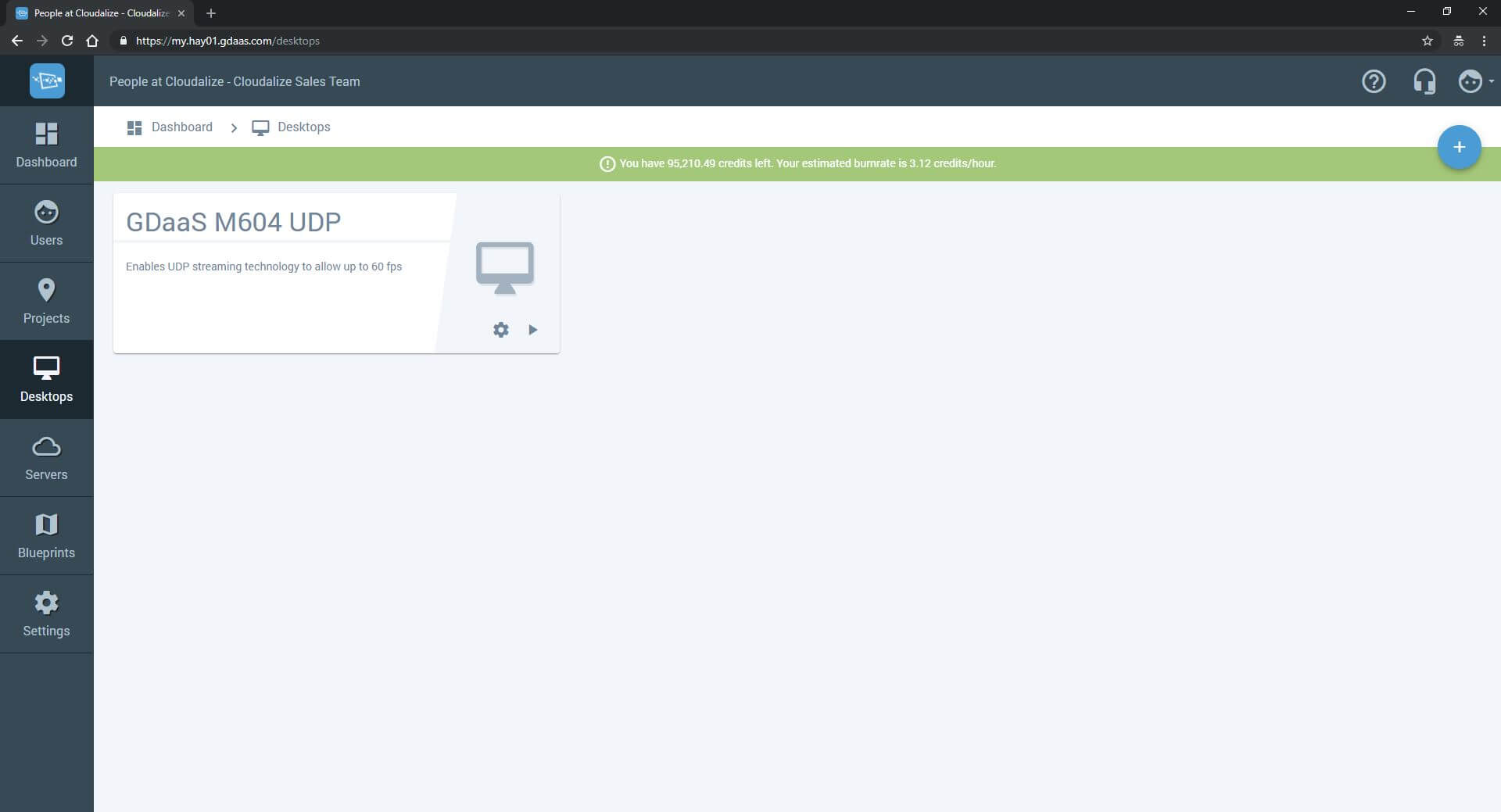 Step 4: Let's start working

By clicking on the workstation icon, the cloud workstation will instantly launch on your local device.
You can launch the workstation with either a web browser or in the industry standard citrix receiver application. The latter one gives you nice benefits like connecting with local devices (storage, usb, …) but also the ability to use up to 4 screens with a maximum of 4K resolution.
It's as easy as that! You just enabled yourself or one of your colleagues to work on a powerful cloud workstation in less than 3 minutes. Happy working!
As Cloudalize offers lots more, keep following the blog as we enroll new features.
Curious to try?